Chahatt Khanna Spoke About Urfi Javed Chetan Bhagat Controversy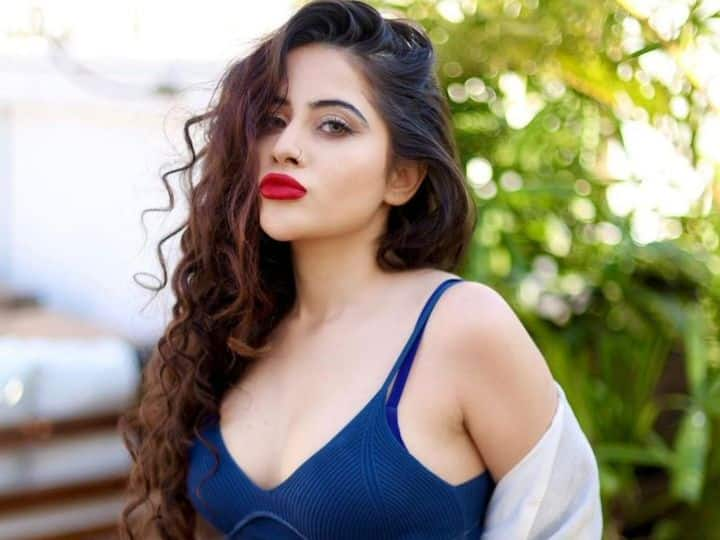 Urfi Javed On Chahatt Khanna: Urfi Javed and Chahatt Khanna are two such actresses of the industry, who are often known for mutual disputes. In such a situation, once again a war of words has started between Urfi and Chahat. Recently, writer Chetan Bhagat gave a statement on Urfi Javed to divert the attention of youth, on which actress Chahat Khanna has given her consent. Meanwhile, now Urfi Javed has launched a class of TV actress on social media while attacking words against Chahat Khanna.
Urfi Javed got angry on Chahat Khanna
Chahat Khanna's opinion on Chetan Bhagat's statement seems to be heavy. On which Urfi Javed has slammed Chahat. Actually, Urfi Javed has spoken against Chahat in the story on his official Instagram handle. In one of these stories, Urfi has written that – the way you are supporting Chetan Bhagat's statement today, tomorrow your daughter will grow up and you will come to know when someone raises such questions regarding her dressing sense.
There are many such pictures on your insta too, in which you are also wearing a dress like me. By supporting Chetan, you are proving that you are one of those women who stand against their own class being a woman. Chetan is not decent, he misbehaved with girls younger than him, whose chat I had also shared. The biggest thing is that you should not try to get fame through my name.
News Reels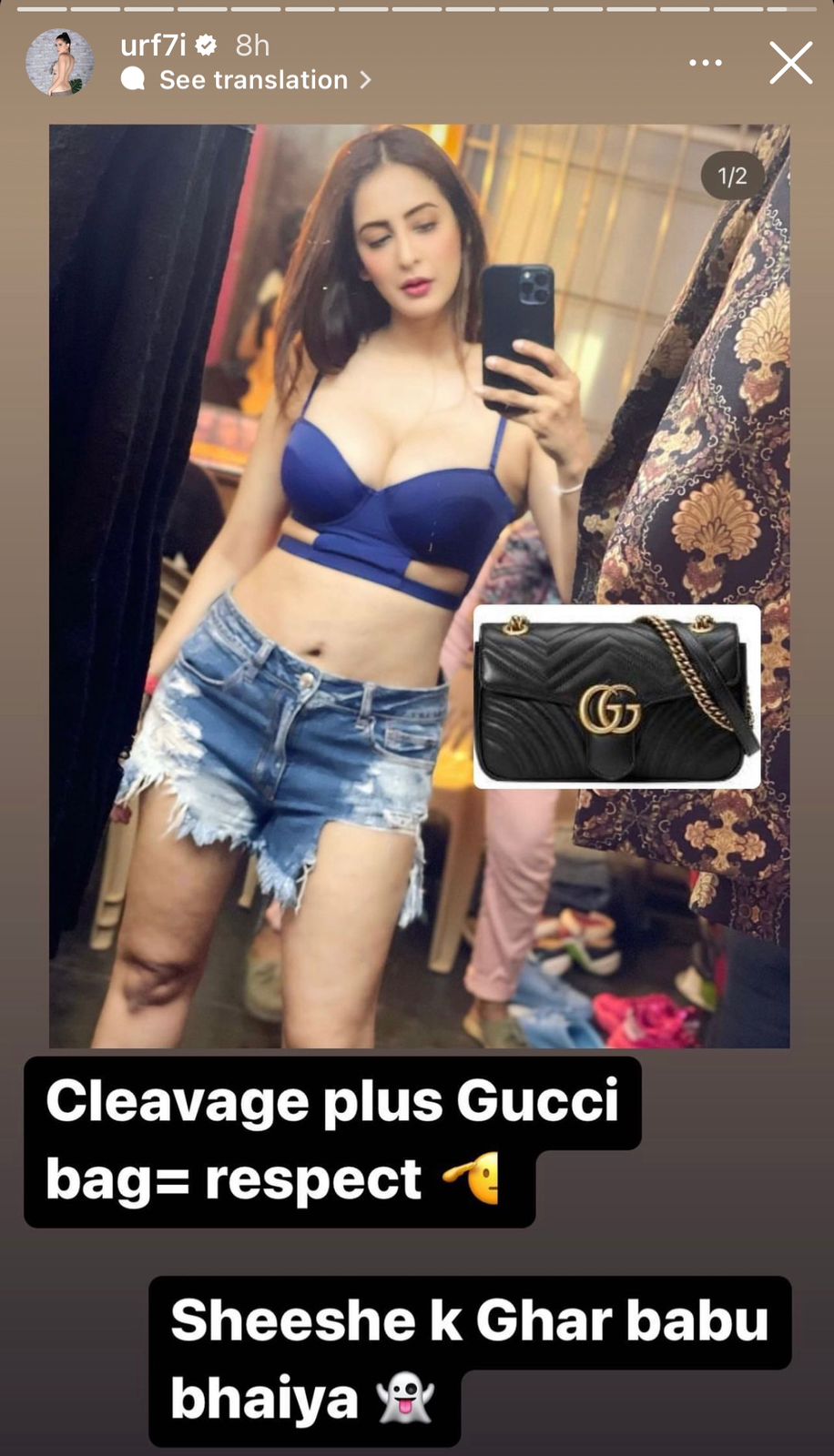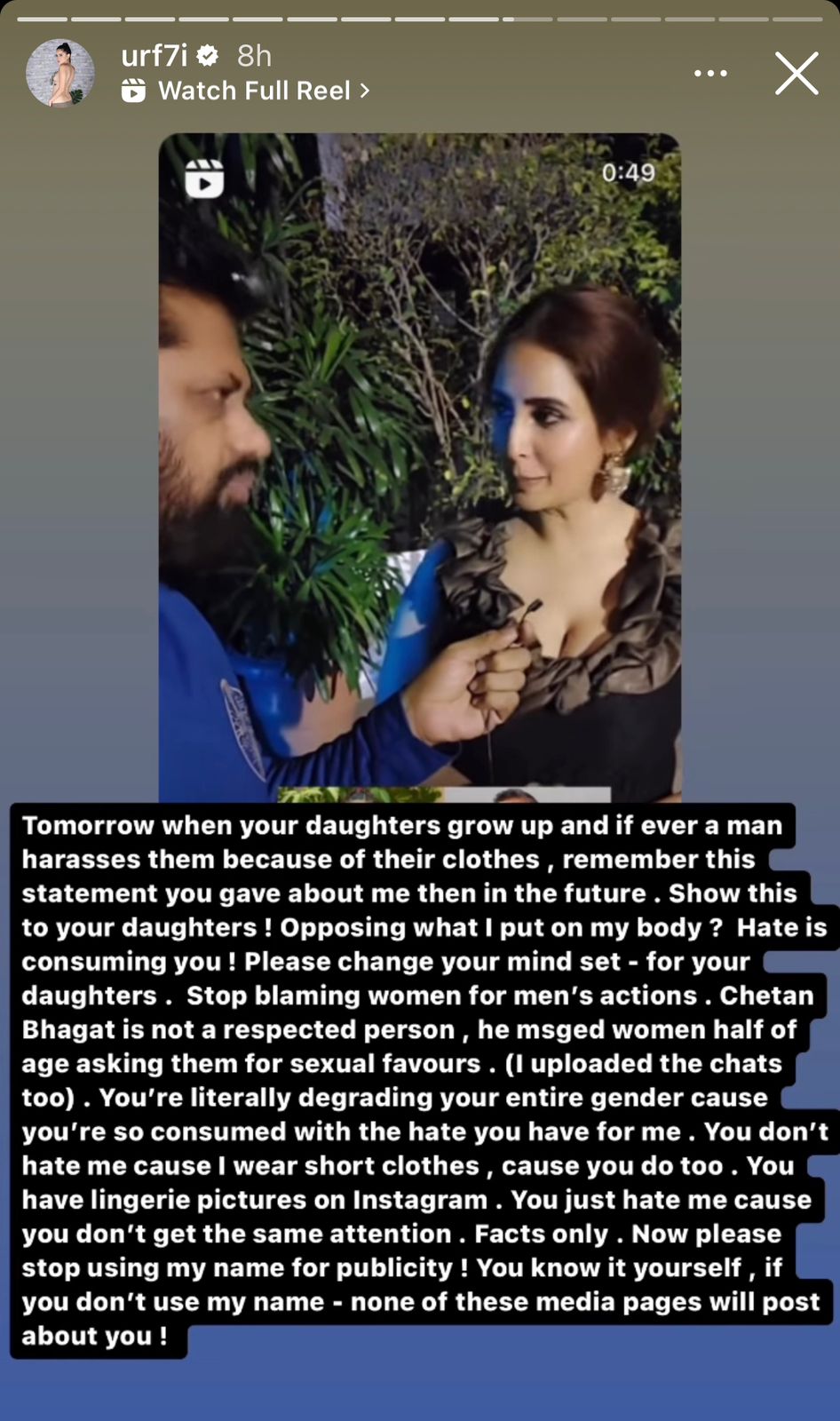 Stop earning fame in my name – Urfi
Urfi Javed's attack on Chahatt Khanna did not stop here. Urfi Javed has said in his and many Insta story videos that- 'Brother, stop earning fake fame through my name, because of me you get a place in the media story'. Apart from this, Urfi Javed has also targeted the claim of Chahat Khanna being accused in the money laundering case.
Also read – The Kashmir Files: 'Who is Nadav, how much does he know about Kashmir…', IFFI 2022 jury's statement created ruckus on Twitter