Quordle 308 answer for Nov 28: Don't rush, take it easy and see hints, clues here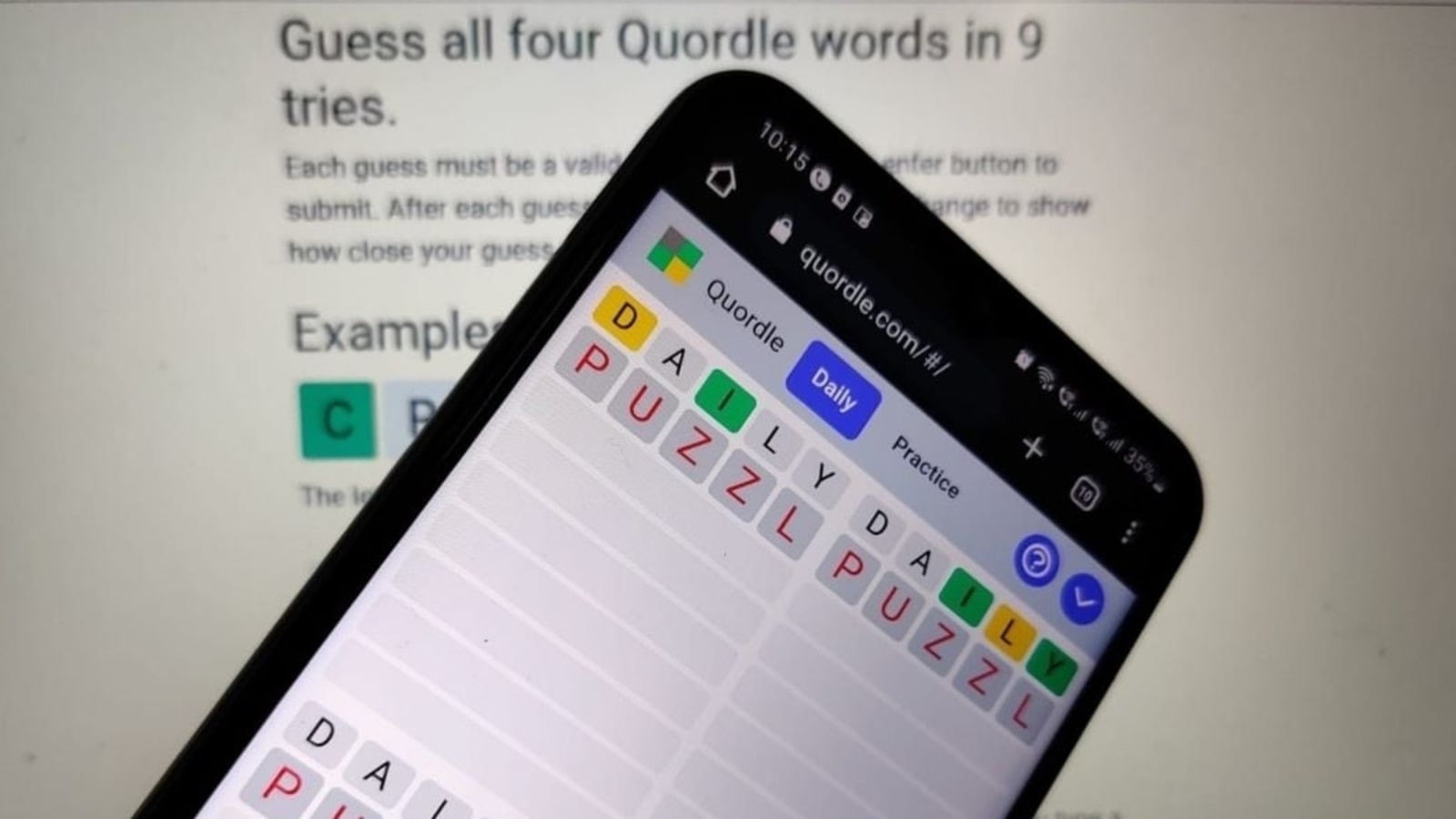 Quordle 308 answer for November 28: Monday Quordle game will relax you with its ease. Crack it now. Check out the Quordle 308 hints and clues below.
Quordle 308 answer for November 28: Quordle players can be surprised today! Do you want to know why? Seeing the words Quordle provides for the players to guess, it's rare to expect easy answers. However, Quordle seems to do unexpected things to surprise the players. Guessing four words in just nine attempts is no easy task, so to ease your burden, Quordle has provided easy words to make it an easy win for you. Have you started figuring out the answers for today's Quordle challenge? You can check out Quordle 308's hint and clues here for further guidance.
Quordle 308 hints for November 28
All four Quordle words today are simple. The words are well known and even the letters are not difficult to crack. However, if you have no direction to think, you may end up losing your attempts. So here are some of the best Quordle 308 pointers below for your help.
Quordle 308 clues for November 28
1. Today's words begin with P, D, E and T.
2. The words end in L, Y, E and R.
3. Word 1 clue: A word used to refer to people.
4. Word 2 Clue: What do you call your father?
5. Word 3 clue: The word refers to produce or generate something.
6. Word 4 Clue: The word is used informally instead of his or her.
And I think we've made it really easy for you to win today's Quordle challenge using the hints and clues above. However, if these are not enough and you are unable to crack the answers, you can also know the answers below.
Quordle 308 answer for November 28
Are you sure you want to know the answers? You can try again and fix it yourself. Don't read on if you don't want the answer to today's Quordle. However, if you have limited attempts and need to know the answers, you will find them below:
The four words in Quordle today are:
PUPIL
DADDY
TO CALL TO ACTION
THEIR
Congratulations to the winners of today's Quordle Challenge!