Priyanka Pandit Ashish Singh Upcoming Bhojpuri Film Mere Pyar Ko Tum Bhula To Na Doge Poster Released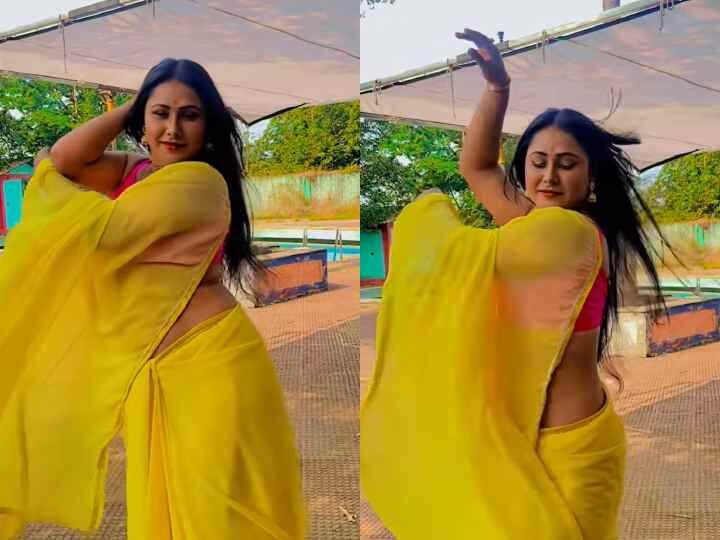 Mere Pyar Ko Tum Bhula To Na Doge: Priyanka Pandit, popularly known as Param Sundari in Bhojpuri industry, has once again made preparations to return to the cinematic screen. Yes, today we have brought a great news for the fans of Priyanka Pandit. The poster of your favorite Priyanka Pandit's new film has been released. Priyanka Pandit is soon going to be seen in 'Mere Pyaar Ko Tum Bhula To Na Doge'. Krishna devotee Priyanka Pandit will be seen opposite Ashish Singh in her comeback film. The director of this film is Navjot Poddar. In this poster going viral, you can see Priyanka Pandit hugging Ashish Singh.
Releasing the first poster of her film, Priyanka Pandit wrote in the caption that – First look of my upcoming film, I will be seen opposite Ashish Singh ji in this film. Navjot Poddar is directing this film. Nandlal Pandey is producing this film. Even before this, the pair of Ashish and Priyanka has received immense love from the audience.


News Reels
Along with Priyanka and Ashish, famous actors like Govind Dubey, Sanjay Suman, Nayal Ali, Mukesh Mandal will also be seen in this film. After seeing the poster of the film, he is very excited with Priyanka. The happiness of the fans is clearly visible on Priyanka's return. For information, let us tell you that Priyanka Pandit is a big devotee of Lord Krishna. The actress is often seen engrossed in the devotion of Lord Krishna.
read this also:- Kamal Haasan wrote this emotional note on the completion of 35 years of Pushpak, the actor played a memorable role in the film