Hrithik Roshan And Anil Kapoor Spotted In Assam During Fighter Shooting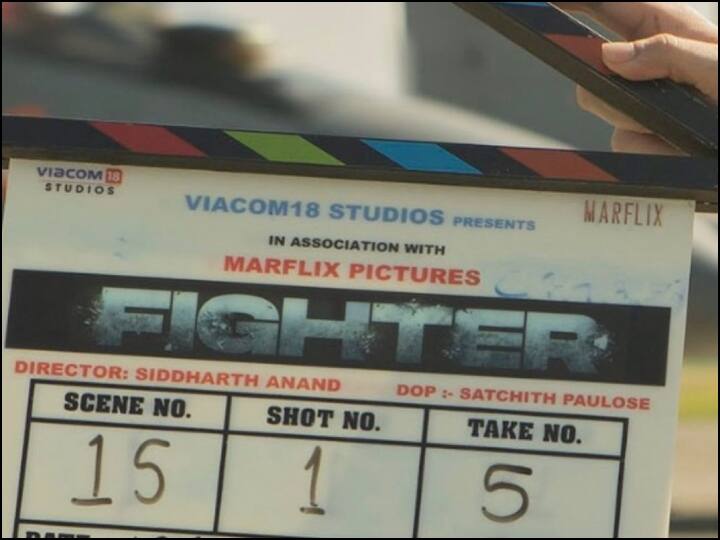 Hrithik Roshan Spot On Fighter Shooting: Hrithik Roshan, who showed off his action in the film 'Vikram Vedha' released this year, is going to be seen in action once again. Recently, Hrithik Roshan was spotted while shooting for Siddharth Anand's upcoming film 'Fighter'. Let us know where this veteran actor of Bollywood has been spotted.
spots in assam
While shooting for Siddharth Anand's film 'Fighter', Hrithik Roshan has been spotted visiting the Air Force Station in Tezpur, Assam. Crowd gathered to see Hrithik. The actor shook his hand and said hi to the fans. Hrithik's picture has also been shared on Instagram. In this photo, Hrithik is seen in a black casual dress. Along with this, sport shoes and a bag can also be seen hanging on his shoulder.


News Reels
These artists were also spotted with Hrithik
According to media reports, actor Anil Kapoor has also been spotted along with Hrithik. Anil Kapoor is also working with Hrithik in 'Fighter'. Due to this, he also reached to shoot the film. Let us tell you that in this film of Siddharth Anand, for the first time, Hrithik Roshan and Deepika Padukone are all set to rock together. In this film, both the actors will be seen in the role of Indian Air Force pilots. Apart from this, Anil Kapoor also has a very special character. 'Fighter' will be released for the audience on 25 January 2024. Although earlier this film was to be released on 28 September 2023.
Such was the reaction of Udit Narayan after the birth of granddaughter, Aditya said – 'His childishness was coming to the fore'