6 million hits! Apple iPhone 14 Pros hit by turmoil at China factory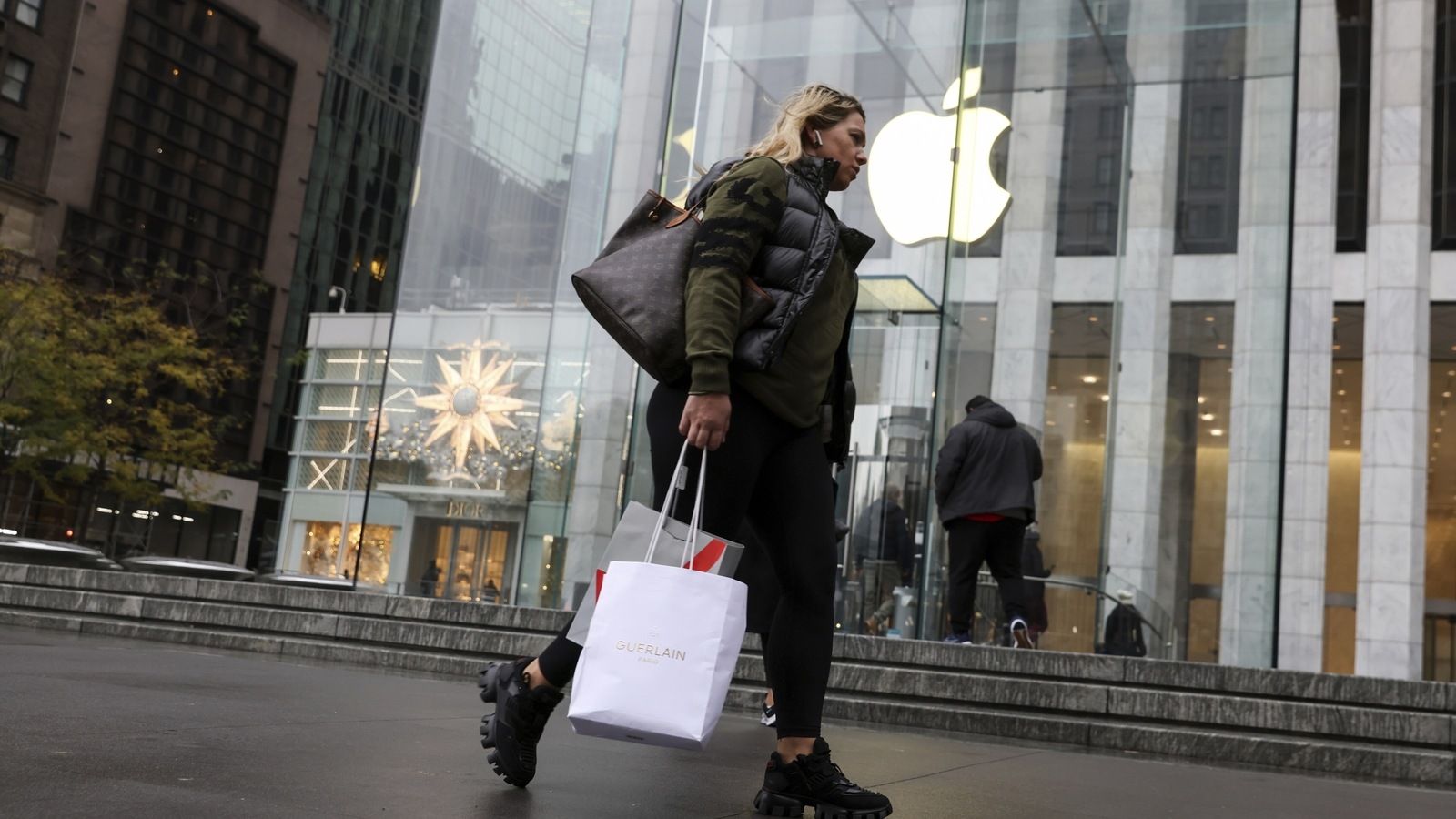 Unrest at Apple Inc.'s main manufacturing hub. in Zhengzhou this year is likely to result in a production shortfall of nearly 6 million iPhone 14 Pro units.
Unrest at Zhengzhou, Apple Inc.'s main manufacturing center, is likely to lead to a production shortfall of nearly 6 million iPhone Pro units this year, according to a person familiar with assembly operations.
The situation at the plant remains volatile and the estimate of lost production may change, said the person, who asked not to be named when discussing private information. Much will depend on how quickly Foxconn Technology Group, the Taiwanese company that operates the facility, can get people back on the assembly line after violent protests against Covid restrictions. If the lockdowns continue in the coming weeks, production could be further scaled back.
The Zhengzhou campus has been plagued by lockdowns and worker unrest for weeks after Foxconn and the local government struggled to contain the outbreak due to Covid infections. Thousands of employees fled in October after chronic food shortages, only to be replaced by new employees who rebelled against wage and quarantine practices.
Not sure which one
buy mobile?
The Foxconn facility produces the vast majority of iPhone 14 Pro and iPhone 14 Pro Max devices, Apple's most in-demand handsets this year. Those premium phones have picked up the slack from falling demand for the mainstream iPhone 14 models. Apple lowered its total production target to about 87 million units from an earlier forecast of 90 million units, Bloomberg News reported.
Apple and Foxconn have raised their Zhengzhou deficit estimates over the past two weeks due to mounting disruptions, the person said, adding that they expect to make up for the 6 million units of lost production by 2023.
Morgan Stanley analysts earlier this month estimated the shortage of iPhone Pro models this year at about 6 million units, though that was before the outbreak of violence in Zhengzhou last week.
Apple and Foxconn did not immediately respond to requests for comment.
The tumult in iPhone City, as the Zhengzhou complex has been dubbed, is a clear reminder of the risks Apple faces from its massive supply chain in China. Foxconn tried to quell the protests – driven largely by new hires in Zhengzhou and the rejection of tough Covid checks – by offering a bonus to all employees who choose to return home. Over the weekend, it added a bonus of as much as $1,800 a month for full-time employees who stay at the plant through December and January.
The highly visible and unusual protests in Zhengzhou exacerbated an already difficult business environment. The huge complex houses as many as 200,000 workers during peak iPhone production season. More than 20,000 new employees reportedly left after the protests.
The departure of new workers plays less of a role in production than the quarantines imposed on existing workers because of their experience and skill, said another person familiar with assembly work. Foxconn is actively seeking additional employees, with help from government officials. The Taiwanese company, China's largest private sector employer, has years of experience hiring tens of thousands of assembly workers, especially during peak seasons.
Apple and Foxconn, also known as Hon Hai Precision Industry Co., said earlier this month that shipments of their latest premium iPhones will be lower than previously expected due to China's lockdowns, without giving specific details.
Morgan Stanley analysts also worked on a worst-case scenario for Apple and Foxconn, in which the Zhengzhou plant could not ship iPhones for the rest of the year. That would result in a 20% shortfall in projected sales for Hon Hai in the current quarter, analysts led by Sharon Shih wrote in the Nov. 7 research note.