Rahul Vaidya New Driver Ask About His Wife Disha Parmar Watch Video Here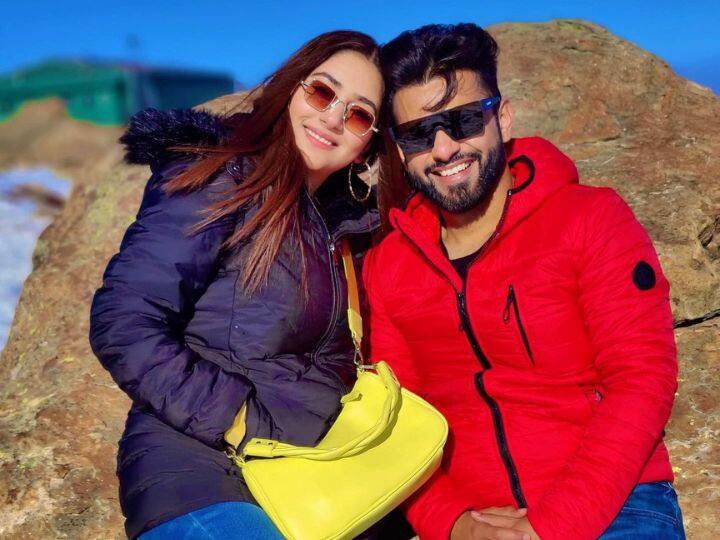 Rahul Vaidya-Disha Parmar Video: Bigg Boss 14 fame and famous Bollywood singer Rahul Vaidya does not need any separate introduction. On the basis of his talent, Rahul Vaidya has achieved a special place in the industry. Meanwhile, the latest video of Rahul Vaidya has surfaced. In this video, his car driver is seen asking questions about Rahul's wife i.e. actress Disha Parmar. On which Rahul Vaidya is seen giving funny answers in his own style.
This video of Rahul Vaidya is funny
Late on Saturday, Rahul Vaidya shared a latest video on his official Instagram handle. In this video you can see that Rahul Vaidya's new car driver is driving the car. During this, he asks Rahul where to drop madam (Disha Parmar) sir. Rahul is shocked at this and says that she is his wife, stays at home, lives together. On this the driver says sorry sir, I didn't know because madam was picked up from the way or not.
Then Rahul says that she lives together at home, what should I do and is seen giving funny expressions. On which Disha is seen saying good to him. Rahul Vaidya has written in the caption of this video that 'new driver's thinking', as well as in the tag line on the video, Rahul has written that- 'Naya Bhola Driver mere dil ki baat ko bol gaya'.
News Reels




This video of Rahul Vaidya is on social media
This video of this funny conversation between Rahul Vaidya and his new driver is going viral on social media. Fans are liking this video of Rahul a lot. Please tell that after coming out of Bigg Boss 14, Rahul Vaidya married actress Disha Parmar last year. Since then, this couple often shares such funny videos and photos on social media.
Also read- Bappi Lahiri Birthday: After seeing which person did Bappi Lahiri want to wear gold, he himself has revealed