Swara Bhasker Support Richa Chadha In Galwan Tweet Controversy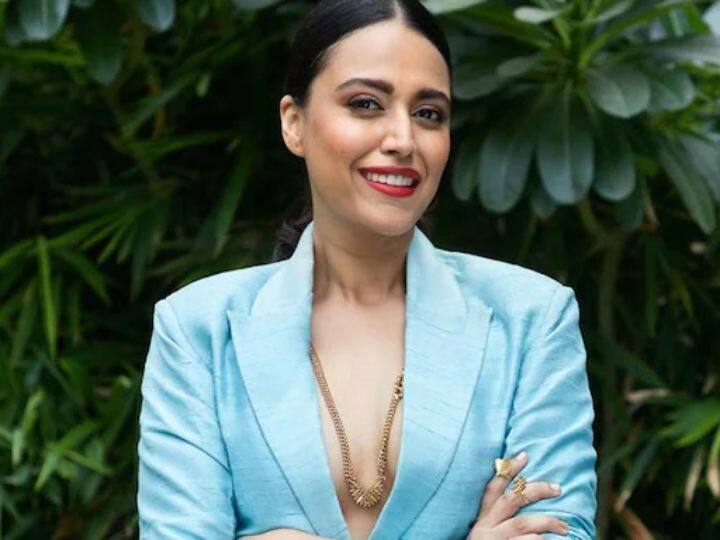 Swara Bhasker On Richa Chadha: The ruckus is increasing on the statement of Bollywood actress Richa Chadha regarding the Galvan case. From the corridor of politics to the film world, all the people are giving their opinion on this matter. At the same time, a large section is trolling Richa Chadha fiercely on social media for insulting the Indian Army. Meanwhile, actress Swara Bhasker has come to the fray in support of Richa Chadha. After which now the netizens have taken Swara in their hands.
Swara Bhaskar supported Richa Chadha
Keeping in view the tweet on Richa Chadha's Galvan case, Bollywood's famous actress Swara Bhaskar has tweeted on her official Twitter handle. In this tweet, Swara Bhaskar has written that- 'Richa Chadha, strength and love to you.' That is, through this tweet, Swara Bhaskar is openly supporting Richa Chadha in the ongoing controversy. After this tweet by Swara Bhaskar, the ongoing controversy over Richa Chadha's statement has gained further momentum. Along with Richa Chadha, many people on social media have started trolling Swara Bhaskar as well. Along with this, netizens are teaching the lesson of patriotism to both these actresses.
, @RichaChadha strength and love to you!

News Reels

— Swara Bhasker (@ReallySwara) November 26, 2022
Payment seems to have been received today, so he spent two days bargaining for money.

— Rakesh Roshan (@Rakesh_RoshanO) November 26, 2022
Traitors expose their identity everyday.

— Balam Singh Negi 🇮🇳 (@Balamnegiuk01) November 26, 2022
pic.twitter.com/wFPQxZJ8Sr

— what a system (@Py42Sb) November 26, 2022
@adgpi Indian Army strength and love to you!

— Ashwini Srivastava (@AshwiniSahaya) November 26, 2022
😭😭😭 pic.twitter.com/0EKtBrw7vZ

— Dev Rajpoot (@Dev_Rajp00t) November 26, 2022
Mai yahi soch rahi thi ek 3rd class actress ko dusri 3rd class actress ne abhi tak strength, love, I stand with nhi bola

— Deeksha Singh ✨ (@Introvert__077) November 26, 2022
Aa gyi muft ka footage lene

Kyunki bhaw to koi deta nhi isko to dusre k fadde m tang adane

— Madhu Pundir (@MadhuPundir7) November 26, 2022
People targeted Swara Bhaskar
People are not liking Swara Bhaskar's support to Richa Chadha at all. Because of which now Swara Bhasker is also being targeted on social media. Due to which a user trolled Swara and wrote that- I was wondering why another third class actress has not yet written I love, strength and I stand with you to a third class actress.
Another user has written that- Indian Army love and strength for you. One user has even written that she has come to take footage for free, because no one gives it a price, so she has a habit of putting her feet up in other people's shoes.
Also read- Happy Birthday Arjun Rampal: When the name of the famous actor who won the National Award was added in this case, know in which case the name came