Raveena Tandon Furious On Abhijit Majumdar Amid In Richa Chadha Galwan Tweet Issue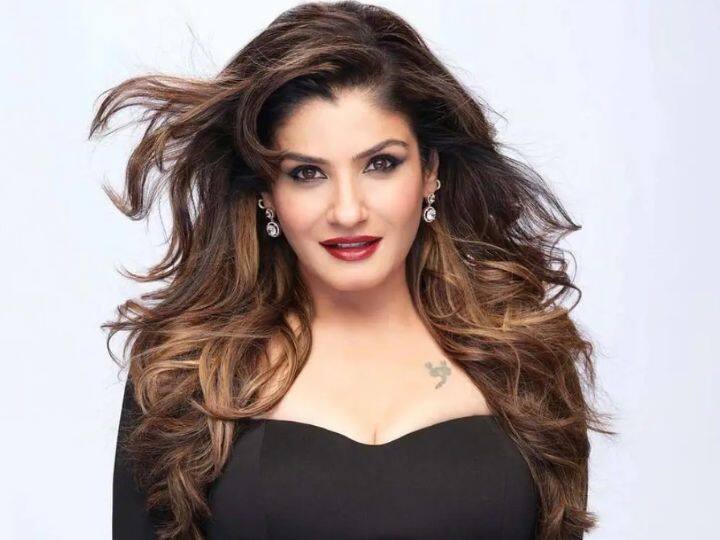 Raveena Tandon on Abhijit Majumdar: Bollywood actress Richa Chadha's tweet on Indian Army officer's statement on Galvan case has given rise to a big controversy. Richa Chadha's controversial tweet on the Galvan incident has created a stir in the Bollywood industry. All the film stars are seen colliding with each other. Recently, music director Abhijit Majumdar had targeted the industry regarding Richa Chadha's controversy, on which actress Raveena Tandon has now retaliated and given a big statement.
Raveena Tandon got angry on Abhijeet Majumdar
Keeping in view the controversial tweet on Richa Chadha's Galvan case, Bollywood's famous music director Abhijeet Majumdar has made a tweet. In this tweet, Abhijeet has written that- 'For the last four decades, the money of ISI (Pakistan's intelligence investigation agency) has come in Bollywood. Sometimes openly through the underworld and sometimes secretly through their wealth, the existence of such blood traitors explains nothing.'
Reacting to this tweet by Abhijeet Majumdar, Raveena Tandon has written that- 'Abhijeet Majumdar, please do not lump everyone together or equate each other. It creates hatred against the Hindi film industry. There have always been strong patriots in the film industry. Which gets thrown under the bus by some people and all the good work done. Then they have to face both opposition and poison. In this way, Raveena Tandon has vented her anger on Abhijeet Majumdar.
News Reels
Dear @abhijitmajumder Please do not club together all or generalise.This generates hate towards the Hindi film industry.All along there have been and are strong patriots in the industry who get thrown under the bus by a few and all good work done,is then met with spite and venom. https://t.co/NOMAjqOnC7

— Raveena Tandon (@TandonRaveena) November 25, 2022
Why is there controversy over Richa Chadha's tweet?
Upendra Dwivedi, the commander of the country's Northern Army of the Indian Army, had recently given a statement regarding the Galvan Valley, in which the matter of re-control of Pakistan-occupied Kashmir (POK) through the Indian Army was said. In such a situation, Bollywood actress Richa Chadha wrote 'Hi Galwan' by tweeting on this matter. After this, Richa was accused of making fun of the Indian Army on social media. However, Richa Chadha later apologized by deleting this tweet.
Also read- Happy Birthday Arjun Rampal: When the name of the famous actor who won the National Award was added in this case, know in which case the name came