Kamaal Rashid Khan Take A Dig On Akshay Kumar Canadian Citizenship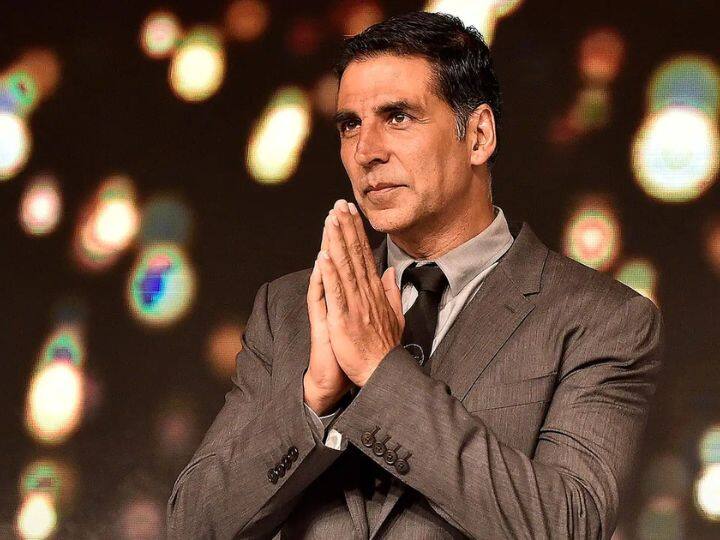 Akshay Kumar Canadian Citizenship: Whenever talking about a strong actor of Hindi cinema, Akshay Kumar's name will definitely be included in it. Akshay Kumar's name often remains a topic of discussion regarding his films, but due to Canadian citizenship, Akki has to face criticism on the coming days. In such a situation, Kamal Rashid Khan, who often targets Bollywood celebs with his tweets, has made a big statement on Akshay Kumar regarding Canadian citizenship without naming him.
KRK targets Akshay Kumar
Akshay Kumar is trolled a lot because of his Canadian citizenship and passport. Meanwhile, KRK has also taunted Akshay because of this matter. KRK has written in his tweet that- 'This actor says every month that I am leaving foreign citizenship very soon and getting national citizenship of India. But he won't do that at all. Because he knows that as soon as the central government changes, he will go to jail after that. ED will be ready to take care of them. KRK has targeted in this way. Even before this, Kamal Rashid Khan has commented on Akki regarding this matter.
Ye actor every month Yahi Kahta Hai, Ki Main Jaldi Hi foreign country Ki Nationality Chodkar India Ki Nationality Le Raha Hun. But it never happened. Because he knows well that he will go to jail, whenever the central government will change. ED is ready to take care of him.

News Reels

— KRK (@kamaalrkhan) November 25, 2022
Which country's nationality do you want to take?

— Shoaib Shaikh (@shaikhshoaib98) November 25, 2022
on which crime will he go to jail??
what crime has he done?

— the_tiger 🨀🐦 (@DilSe_Nice) November 25, 2022
Unfollow this Deshdroh! … he's tweeting wayward things

— pravin (@pravinrao6750) November 25, 2022
Why do you care if he has Indian or Canadian citizenship? Alia Deepika also has foreign nationality so you also have a problem with that too? Every year tons of Indians are leaving their Indian citizenship so it's their choice

— Dot (@dot_yz98) November 25, 2022
Brother, you yourself live in London, you love India so much that you live in India.

— Devbrat chauhan (@Devbratchauhan4) November 25, 2022
People gave such reactions
People have started giving their reactions on this statement of Kamal Rashid Khan on Akshay Kumar regarding the issue of Indian citizenship. A social media user has written that- KRK (KRK) leave Akshay Kumar, you tell yourself which country's citizenship you are going to take. Another user has written that – for which crime Akshay Kumar will go to jail. What did he do that he has to go to jail. In this way, many people are giving their opinion on KRK's tweet.
Also read- Happy Birthday Arjun Rampal: When the name of the famous actor who won the National Award was added in this case, know in which case the name came