Blurr Teaser Out Taapsee Pannu Film Full Of Suspense And Thriller Blurr Release Date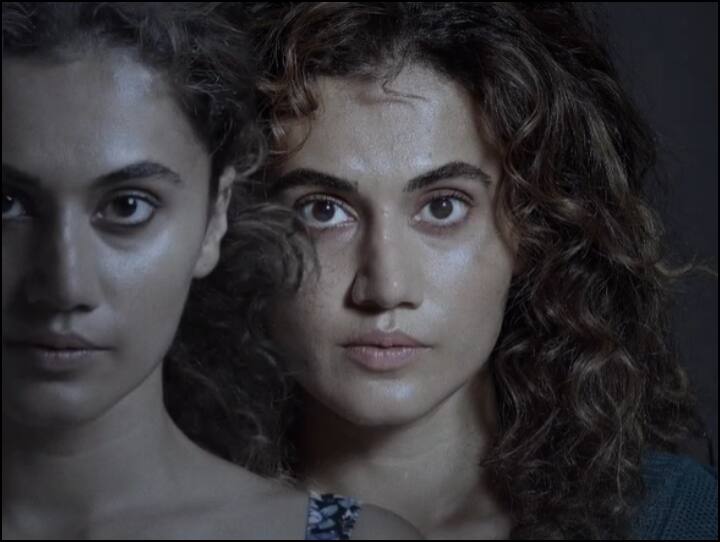 Taapsee Pannu Film Blurr Teaser: After the film 'Dobara' released this year, Bollywood actress Taapsee Pannu is coming up with another thrilling film, named 'Blurr'. Today i.e. on November 26, the teaser of this film has been released, which is full of suspense and thriller.
What was shown in the trailer?
Taapsee Pannu has shared the teaser of her upcoming film with fans through social media. The teaser begins with the ringing of the phone's call, after which the sound of danger is heard. Then Taapsee's voice comes, she says, "Why are you silent? Why don't you answer?" In the teaser, a rap song plays ahead and then Taapsee says, "I know you are here, you are watching me." And then the teaser ends with Taapsee's scream.
Sharing this teaser, Taapsee wrote, "The sound of danger is all around, but will Gayatri be able to see it coming? Get ready to see her world through her eyes."
News Reels


What is film story?
Looking at this teaser, it seems that Taapsee's film is going to be full of suspense and thriller. If we talk about the story of the film, then in this film, Taapsee will be seen in the role of a girl named 'Gayatri', who is engaged in the investigation of the death of her twin sisters and she is slowly losing her eyesight. Huh. Gayatri sees everything in a blur, that is, her world is blurred.
movie releasing on this day
Actor Gulshan Devaiah will also be seen in an important role in 'Blurr' along with Taapsee Pannu. Ajay Bahl is directing this film. Let us tell you, 'Blur' is going to release on OTT platform Zee5 on 9th December.
Read this also-
'Was more happy being a wife than an actor' – Jaya Bachchan's shocking statement on leaving Bollywood after marriage