Vikram Gokhale Is Slowly Improving Family Issues Official Update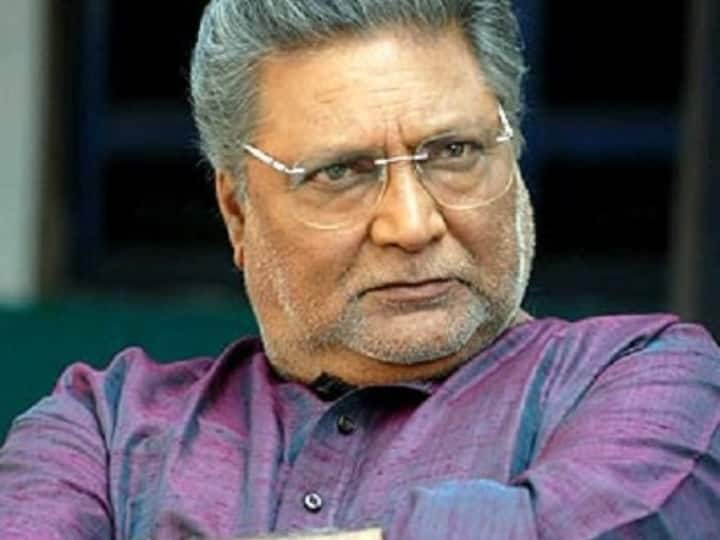 Vikram Gokhale Health Update: For the last several days, the latest update has come about the health of Vikram Gokhale, who is swinging between life and death. The condition of the veteran actor of Hindi and Marathi cinema is now improving. His family has also shared an official statement in this regard. Vikram Gokhale is admitted in Deenanath Mangeshkar Hospital since 5th November.
Improvement in health of Vikram Gokhale
On behalf of Vikram Gokhale's family, ABP News has been sent the latest update regarding the actor's health. The family has said that Vikram Gokhale's health is slowly improving. According to the press release issued by the hospital, veteran actor Vikram Gokhale is showing slow improvement. He has also opened his eyes, he has also done some movement. Along with this, the doctor has also said that if he continues to show progress like this, then he is also expected to be removed from ventilator support in the coming 48 hours.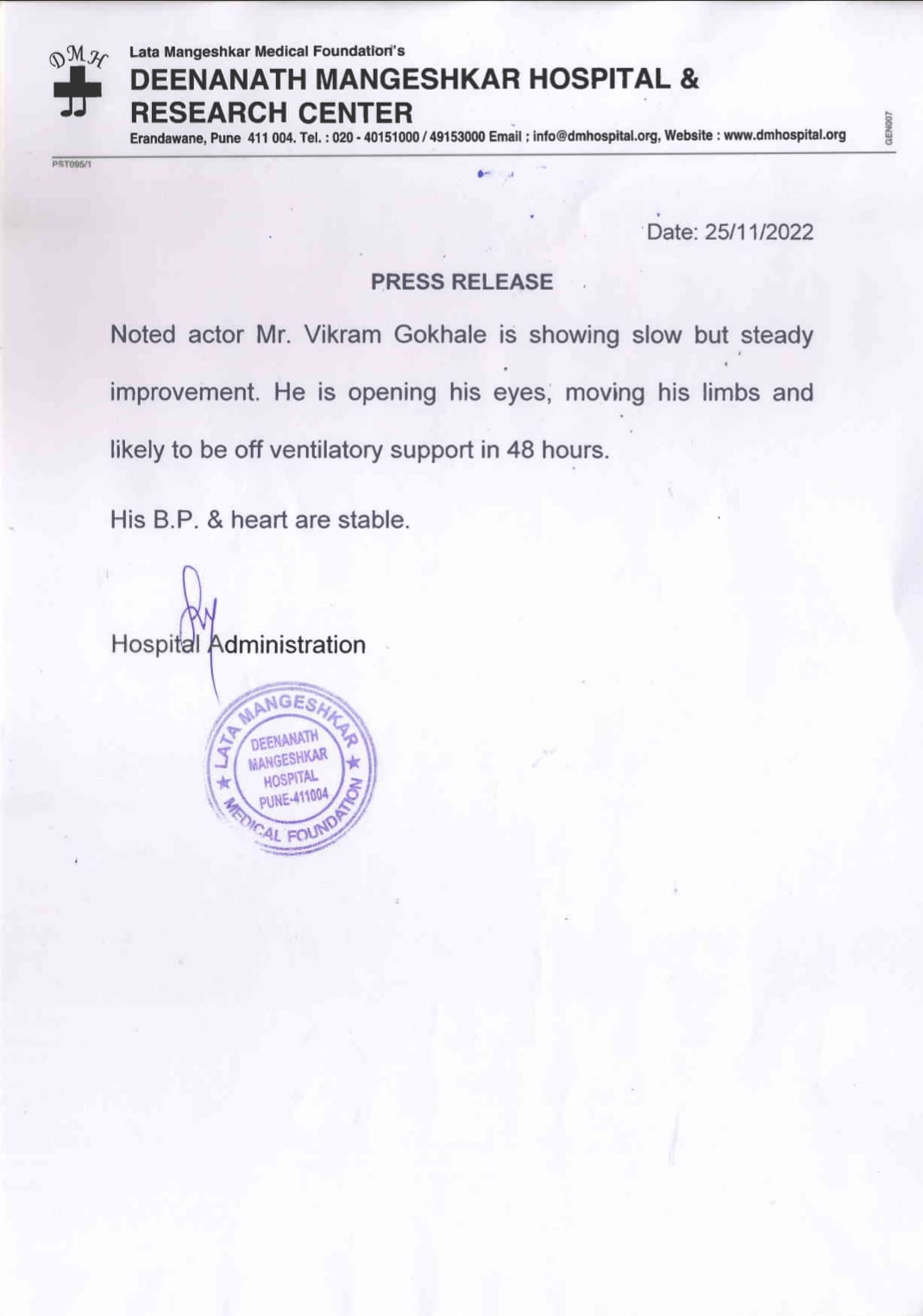 News Reels
Rumors of Gokhale's demise had also spread
Earlier, the rumor of the death of Vikram Gokhale had also spread. After which many celebs including Ajay Devgan started paying tribute to the veteran actor on Twitter. Later talking to ABP News, Gokhale's daughter denied the news of his death and said that he is on life support system. His wife had also sent a handwritten letter to ABP News. In which he wrote that the condition of the actor is critical and he is on ventilator.
Gokhale did many Hindi and Marathi films in a career spanning 40 years.
Vikram Gokhale made his Bollywood debut in 1971 with the Amitabh Bachchan starrer film 'Parwana', at that time he was 26 years old. In a career spanning over 40 years, Gokhale has worked in several Marathi and Bollywood films, including Agneepath in 1990 starring Amitabh Bachchan and Hum Dil De Chuke Sanam in 1999 with Salman Khan and Aishwarya Rai Bachchan. He gained a lot of popularity in the character of Aishwarya's strict father in 'Hum Dil De Chuke Sanam'.
Also read – Malayalam writer Satheesh Babu Payyanur died at the age of 59, found dead in his flat