Richa Chadha Trolled For Her Throwback Video On Pakistan During Galwan Issue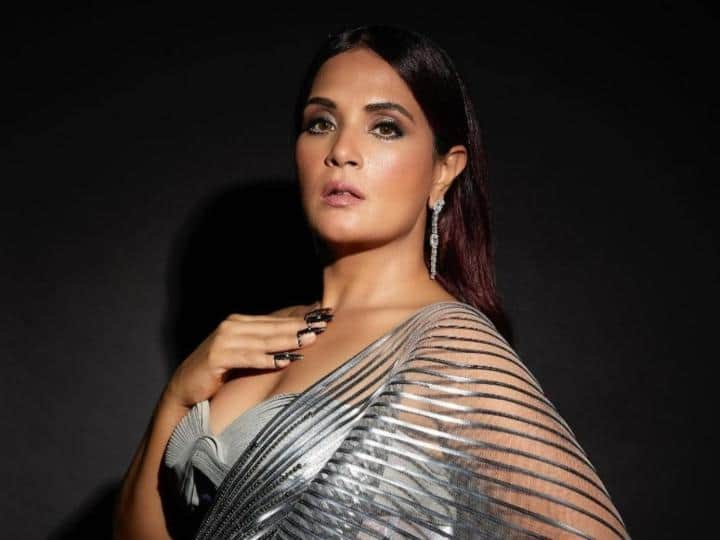 Richa Chadha Galwan Controversy: Richa Chadha, the famous actress of Hindi cinema, is embroiled in controversies these days. Richa Chadha's name is surrounded in headlines these days because of her controversial tweet on the Galwan incident. However, Richa has also apologized for commenting on this matter. Meanwhile, a throwback video of Richa Chadha is becoming increasingly viral on social media. In this video, Richa Chadha is seen talking in support of Pakistan.
Richa Chadha had said this about Pakistan
During the promotion of the film Section 375, once a reporter asked Richa Chadha a question that the neighboring country Pakistan is banning our films and the artists of our film industry are going there and giving performances. On this, Richa Chadha replied with impunity and said that- My perspective on this matter is different from everyone. I believe that artists are those who talk about peace and tranquility.
According to me, the artist is banned so that he does not make friends. Apart from this, Richa Chadha had also said that if there is no attack due to the banning of Pakistani artists, then they should be banned as a hobby, but who will guarantee it. The actress is being trolled a lot regarding this old video of Richa Chadha.
News Reels
BIGBANG#RichaChadha Not only does hate spread against our army, there is also sympathy towards Pakistani.

Richa Chadha ko "Kitne Paise Mile" 😭#BoycottBollywood #BoycottFukrey3#BoycottMamaEarth
Indian Army "Paramveer Chakra" pic.twitter.com/lhTV4uDYoj

— ANJALI ARORA 💃 🦋💯 Follow Back (@IAMANJALI143) November 25, 2022
Richa Chadha is getting trolled
Richa Chadha's statement on social media that her film Fukrey 3 is being boycotted. One user has written that- Richa Chadha you should appreciate the Indian Army. Another user has written that- You will regret a lot by commenting on the bravehearts of Galwan, your film Fukrey 3 is releasing next month, see what happens to him. In this way many people are pulling Richa Chadha. Actor Akshay Kumar has also condemned Richa Chadha's statement.
Huge Respect for Our Indian Army..
Defenders of Galwan POK Kargil Gilgit …#BoycottBollywood #RichaChadha and Jihadi bhaands like Ali Fazal for our Indian Army : pic.twitter.com/7JIJqoRXno

— Sanatani Warrior (@mustakecare) November 24, 2022
#RichaChadha is worst than a Mu$lim terro®!st.
Richa Chadha, Ali Fazal movie Fukrey3 is coming in December.

How can she make fun of shoulder.

You know right…what to do?#BoycottBollywood pic.twitter.com/s5Ja0E7RRV

— 💫🇮🇳 :(: (@Lucifer__Girl) November 24, 2022
Hurts to see this. Nothing should ever make us ungrateful towards our armed forces. Woh hain toh aaj hum hain. 🙏 pic.twitter.com/inCm392hIH

— Akshay Kumar (@akshaykumar) November 24, 2022
RT if you ain't gonna read this bs apology and gonna boycott Fukrey 3 anyway https://t.co/p411ag6opG

— Mithie (@_ahania) November 24, 2022
Boycott fukrey 3 @RichaChadha movie upcoming movie in December

— devil_aman (@amangupta600) November 24, 2022
What was Richa Chadha's tweet on the Galvan incident?
After tweeting on the Galwan incident, Richa Chadha deleted it in view of the growing controversy. In fact, Richa Chadha retweeted the statement of Northern Army Commander Lieutenant General Upendra Dwivedi, in which Upendra said that the Indian Army is ready to regain control of Pakistan-occupied Kashmir and we are waiting for the government's order. . Richa Chadha wrote Galvan Namaste on this. After which Richa Chadha was accused of making fun of the martyrdom of martyred Indian soldiers on social media.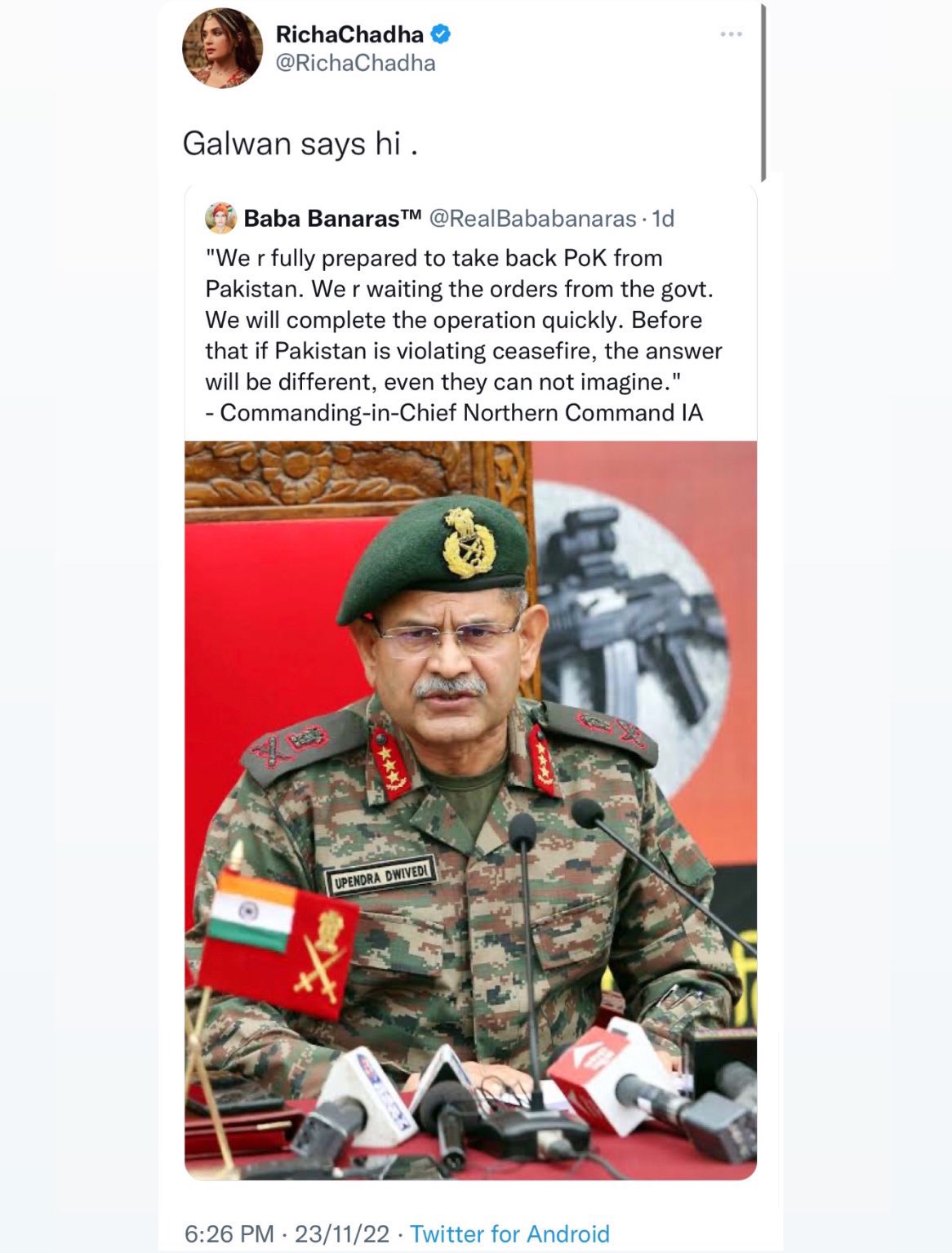 Also read- Freddy New Teaser: Marriage, Romance and Atrocities… Karthik Aryan looked even more creepy in Freddy's second teaser