Karan Johar Asked Rakhi Sawant If She Can Become A Mainstream Heroine With Her Image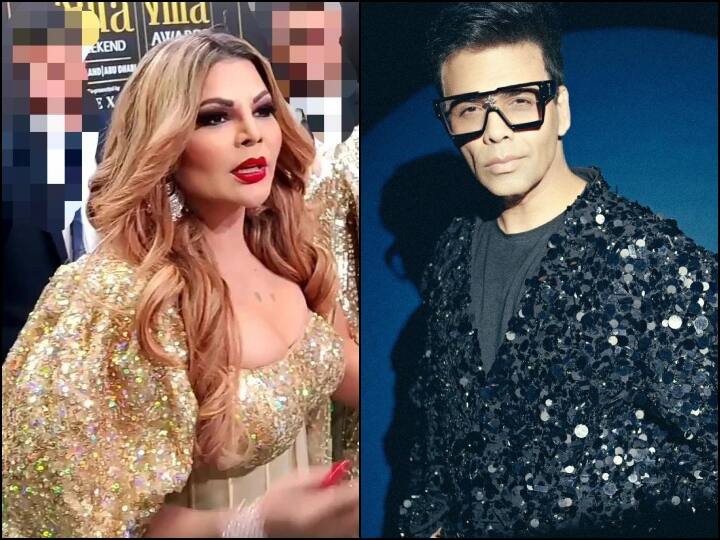 Rakhi Sawant On Karan Johar: Love her or hate her, Rakhi Sawant has done what not many in the entertainment industry can. Having first started as a dancer in Bollywood films in the early 2000s, she gained more fame after participating in the reality show Bigg Boss.
Reality TV is where she ultimately feels most comfortable, and Rakhi has remained on the small screen for years. She recently appeared as a contestant in the 14th and 15th season of 'Bigg Boss'. But there was a time when it was believed that Rakhi was heading towards achieving great success.
In 2007, she appeared in Karan Johar's chat show 'Koffee with Karan'. On the show, host Karan Johar admitted that he too was guilty of making fun of her. But after seeing him in Bigg Boss, he recognized his 'weak' side. Rakhi was grateful to have been invited on the show, and said that it felt like she had arrived. But, Karan asks at the end of the episode, does Rakhi think she can make it big in mainstream films? Or does she feel that she will always be restricted to small roles because of her public persona, her past and her looks.


When Rakhi said that the show has transformed her from an 'item girl' to a 'heroine', she asked in Hindi, "But have you ever thought that you will never be able to do mainstream roles because of your image? " Rakhi replied in her trademark style, "Boss, I am. I am doing Rahul Rawail's film 'Buddha Mar Gaya'. This is the main lead. I am doing Srinivas' film with Randeep Hooda.
Rakhi further said, "Earlier, people would sign me for item numbers, or for roles where there were a lot of revealing scenes but now it is not like that. My life has changed."
Also read- Rakhi Sawant: Rakhi Sawant, who once lived in a chawl, is today the owner of a bungalow worth 11 crores, know the net worth of the actress