Bhojpuri Actress Amrapali Dubey Jewelery Mobile Missing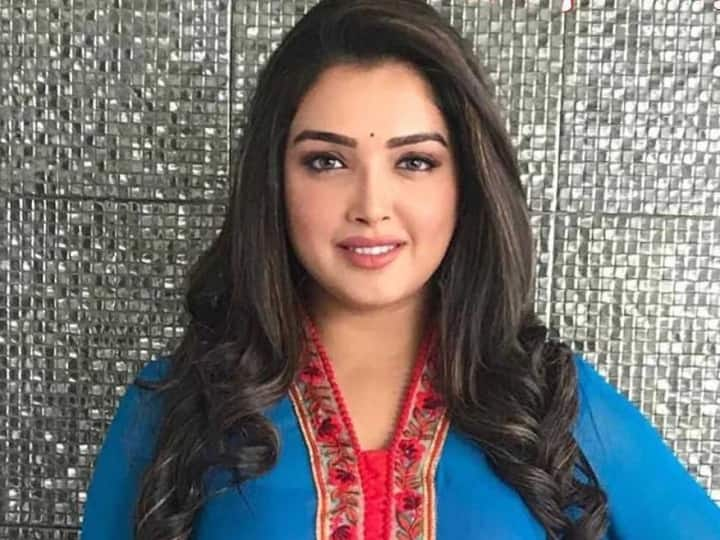 Amrapali Dubey Jewelery Missing: Bhojpuri actress Amrapali Dubey's belongings have been stolen. The actress had reached Ayodhya to shoot a film. Meanwhile, many valuables including his mobile phone and jewelry have been stolen from the hotel room. Amrapali has also lodged a complaint with the police regarding this.
There was a stir in the hotel due to the theft of the belongings of the actress.
According to information, jewelery and mobile of Bhojpuri actress were stolen from Shan-e-Awadh Hotel on Thursday. The actress was staying in this hotel. On Wednesday, after shooting in Ayodhya Dham, she came to the hotel in Civil Lines. The next day on Thursday, the actress said that three mobile phones, rings, and other jewelery were missing from her room. The news of theft of Amrapali Dubey's belongings created a stir in the hotel. Immediately after which the police was informed at Nagar Kotwali and a case of theft was registered.
police checking cctv footage
At the same time, the police have registered a case and started investigation. The police is scanning the CCTV footage and trying to identify the thief. It is being told that the police have found a suspect in the investigation. At present, the police is trying to catch him through the surveillance team. Police say that soon the accused will be arrested. On the other hand, CO CT Shailendra Singh said that the suspect who carried out the theft incident has been captured in the CCTV camera. Apart from the room of the actress, the accused had entered many other rooms as well. At present, efforts are on to nab him.
Read this also:- Vikram Gokhale Health Update: How is Vikram Gokhale's condition now? Family friend shared health update
News Reels