Aamrapali Dubey 25 Lakh Item Stolen From Hotel Akshara Singh Viral Video Bhojpuri Latest News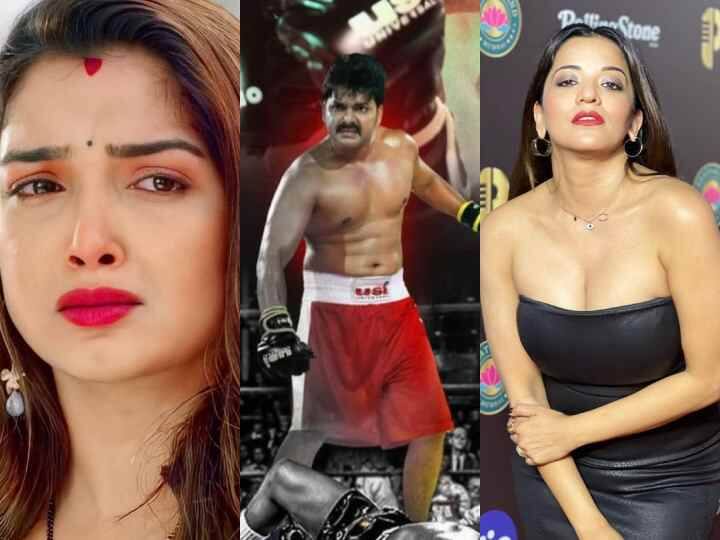 Bhojpuri Stars Daily News Update: Every day some or the other movement is seen in the Bhojpuri world. Bhojpuri stars are sometimes seen sharing news related to themselves for their audience through social media platforms, and sometimes an incident that happened to them gets covered in the news market. Recently, there was a big accident with Amrapali Dubey, whose updates we have brought for you. Also, what Akshara Singh and all the other stars in Bhojpuri world did today, you will also get to read in this report. Then what is the delay, to know every little news related to Bhojpuri world, read this special report of ours…
1. A big accident happened recently with Bhojpuri actress Amrapali Dubey. According to the news, Amrapali Dubey's goods worth 25 lakhs were stolen from his hotel. But for the fans of Amrapali Dubey, a news of relief has come to the fore, today the belongings of the actress have been recovered. Amrapali Dubey has thanked CM Yogi Adityanath in a press conference.


News Reels
2. Akshara Singh has recently shared a glamorous video of her with the audience, in which she is seen swaying on Hi Ni Hi Nakhra. This video of Akshara Singh is becoming viral like a fire on social media.


3. While releasing the poster of their upcoming film, Kajal Raghavani and Pawan Singh have told the audience that the trailer of their film Kiise Ho Jala Pyar is going to be released on 26 November. Pawan Singh will be seen in the role of a boxer in this film.


4. Monalisa recently attended an event where she arrived wearing a black tight fitted dress. The pictures of this look of Monalisa are spread all over the social media.


5. The latest song of Neelkamal Singh, Shrishti Uttarakhandi and Shilpi Raj has been released. The title of this song has been kept as Tohar Chumma Ha Tonic. Along with the release, this song has received a very good response from the audience.


Also read- Amidst the news of divorce, Rajeev Sen claimed to be in contact with Charu Asopa, now the actress told the truth