Richa Chadha Galwan Tweet Akshay Kumar React On It Says It Hurts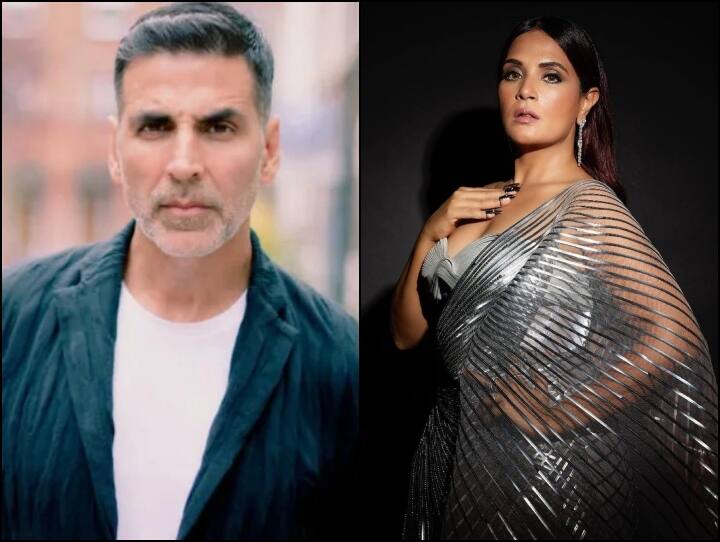 Akshay Kumar On Richa Chaddha Tweet: Actress Richa Chaddha is in controversy these days over a tweet. Northern Army Commander Lt Gen Upendra Dwivedi recently said in a tweet that "Indian Army is ready to take back the part of Pakistan occupied Kashmir (POK) just awaiting orders from the government". . To which Richa Chadha replied, "Galvan hi" is speaking. After saying this, Richa got into controversies. Now Akshay Kumar's reaction has come on this tweet of his.
Sad to see – Akshay Kumar
Akshay Kumar has posted a post on Twitter sharing a screenshot of Richa Chadha's tweet. In this tweet, Akshay wrote, "It is sad to see this. We should never forget this much gratitude towards our Armed Forces. If they are then we are today.
Hurts to see this. Nothing should ever make us ungrateful towards our armed forces. Woh hain toh aaj hum hain. 🙏 pic.twitter.com/inCm392hIH

— Akshay Kumar (@akshaykumar) November 24, 2022
News Reels
Let me tell you, after this tweet, Richa is constantly running into controversies. He has faced trolling on social media. People are accusing him of insulting the army.
This filmmaker demanded registration of FIR
Before Akshay Kumar, Bollywood filmmaker Ashok Pandit has also appeared against Richa Chadha. He has written a letter to Mumbai's Juhu Police demanding registration of an FIR against Richa for mocking and insulting the security forces.
Significantly, seeing the increasing controversies, Richa has also apologized in a tweet. He said that his intention was not to insult anyone. However, whatever may happen now, Richa is embroiled in controversies, in such a situation, it has to be seen what further turn this series, which started with one of her tweets, will take.
Read this also-
All car numbers of Raveena Tandon have a special connection with '16', the first car was bought at this age