Munawar Faruqui Roasts Bigg Boss 16 Shalin Bhanot Sajid Khan And Sumbul Touqeer See His Reactions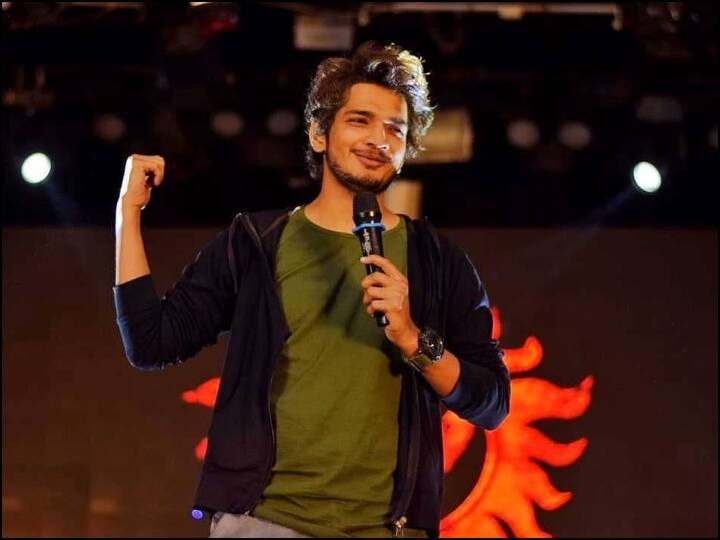 Munawar Faruqui Roasts Bigg Boss Contestants: In the TV reality show Bigg Boss season 16, there is a lot of buzz these days. Comedian Munawar Farooqui has also given his reaction regarding the last episode of the show. Farooqui has roasted Bigg Boss 16 contestants on Instagram. The comedian's taunts will make any Bigg Boss viewer laugh.
Fans are praising fiercely
Stand-up comedian Manuvar Farooqui has made scathing attacks on the players of Bigg Boss 16 on Instagram. By posting several posts at once, Farooqui has fiercely criticized Shaleen Bhanot, Sajid Khan and Sumbul Tauqeer. Fans are not tired of praising Munawwar in the comment box for this taunting message.
Sajid Khan, Shaleen Bhanot wrapped everyone up
News Reels
Munawar has first made a funny comment on the #MeToo allegation against Sajid Khan. He wrote "I always see Sajid Khan sitting on the sofa! But this time the camera is on.." He wrote in another slide, "Are you supporting Sajid Khan? MeToo!!" Not only Sajid, Munawwar didn't spare Shalin his roast, 'Shalin is the best in BB house. I mean the best actor in the show.' Apart from Shaleen, Munawar left arrows for Sumbul and his father and wrote, "Big Boss Sabse: Play your own game. Bigg Boss to Sumbul: Hey relax! Will guide you…"
Sumbul's father told wild card entry
Bigg Boss: "Confession room? Huh..Sumbul ka PCO hai woh. Incoming free." Apart from this, Munawwar made another funny comment, "I know Sumbul, you are reading my tweets!! What Big Boss ne tujhe aur phone nahi diya? Kitna unfair hai." Even Munavvar told Sumbul's father to be the wildcard entry player of the show. The comedian wrote, "Why are people waiting for the wildcard in the show? Sumbul ke papa is already playing as a wildcard."
Not only this, Munawar Farooqui also dragged Tina Dutta into the conversation and said that Tina's mother hacked her account, "Friends, my account has been hacked. All tweets have been done by Tina's mom."


Lock Up Season 1 winner Munawar Farooqui is known for his controversial stand up shows. This is not the first time that the comedian has roasted the Bigg Boss show. He has been roasting TV shows, Bigg Boss and film stars in the past as well. Because of this, Munawar had also come in controversies many times.
Also read- Know who is this Desi Munda… behind whom Urfi Javed became crazy, has a special connection with Roadies