Mahesh Babu Post For His Late Father Actor Krishna Ghattamnaneni Said Your Light Will Shine In Me Forever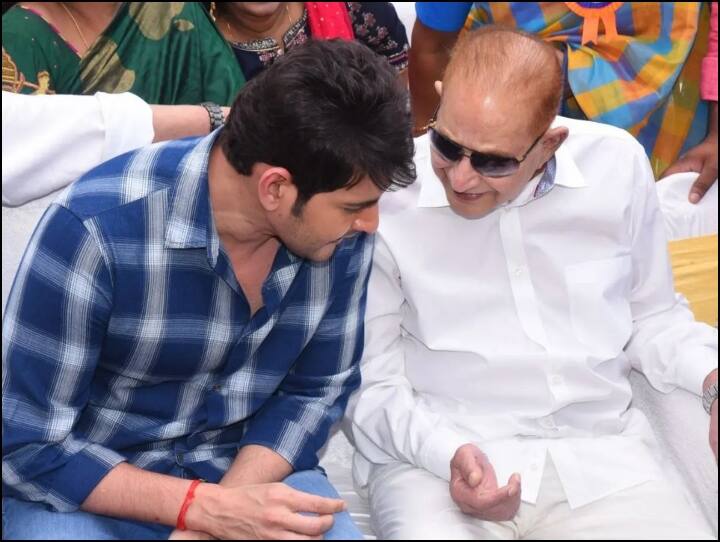 Mahesh Babu Emotional Post For Father: The year 2022 was very difficult for South Superstar Mahesh Babu. At the beginning of the year, first his elder brother Ramesh Babu said goodbye to the world and then on 28 September his mother also passed away. At the same time, recently on November 15, his father and veteran actor Krishna Ghattamaneni also left this world.
Mahesh Babu looked very emotional after his father's death. Many such pictures and videos were seen on social media, in which his sorrow was clearly visible in his eyes. Now a few days after the father's death, Mahesh Babu has shared a very emotional post on social media.
Mahesh Babu wrote these things
Mahesh Babu has shared an old picture of his father on Instagram. Sharing this picture, he wrote, "Your life has been celebrated… Your passing is being celebrated even more, such is your greatness. You lived your life fearlessly. Your nature was courageous and flamboyant.
News Reels


your light will always shine in me
Mahesh Babu further wrote, "My inspiration…my courage and everything I saw and what really mattered to me was gone just like that. But strangely I feel a strength inside me that I have never felt before, now I am fearless. Your light will always shine in me. I will carry forward your legacy, make you prouder. Love you Nanna, my superstar."
This post of father's name Mahesh Babu is very emotional. Please tell, Krishna Ghattamaneni died due to a heart attack. The news of his sudden death had taken everyone by surprise.
Read this also-
Alia Bhatt Daughter Name: This is the meaning of the name of Alia Bhatt's daughter 'Raha' in Arabic, Bengali and Sanskrit