Kaun Banega Crorepati 14 Amitabh Bachchan Warned Contestant On Question For 75 Lakh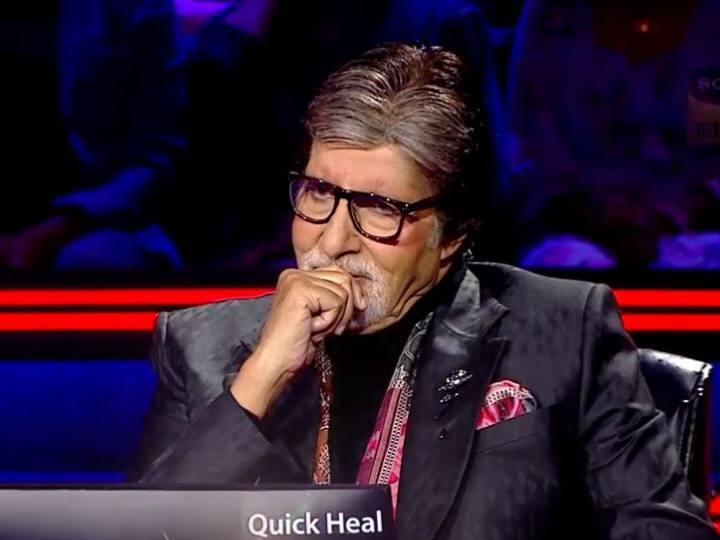 Kaun Banega Crorepati 14 Promo: The reality show 'Kaun Banega Crorepati 14', which is being aired on Sony channel, is being well-liked by the audience. The people of the country are desperate to come on this show. Everyone dreams of becoming a millionaire by working hard and coming on this platform. There are many contestants who came on the stage of KBC with the dream of becoming a millionaire, but their dream could not be fulfilled. So far in this season only one contestant has become a crorepati. Now it seems that this season is also going to get another crorepati.
Actually, in the upcoming episode of KBC 14 (KBC 14), Contestant Sonu Bharti, who won Fastest Finger First, will be seen sitting on the hotseat. Sonu is a resident of Rajasthan and is the head cashier in a government bank. Sonu wins prize money of up to Rs 50 lakh on the stage of KBC with her intelligence, but it will be interesting to see whether she becomes a millionaire or not.
Contestant stuck on the question of 75 lakhs
Sony channel has shared a promo on Instagram account. In the video, host Amitabh Bachchan happily announces to contestant Sonu that she has won Rs 50 lakh. After this, Big B asks him the 15th question for Rs 75 lakh. They do not have the answer to this question. She looked quite confused. However, she did not lose courage and was seen motivating herself again and again. It seems from her gesture that she will definitely answer this question.


Big B warned
There is no lifeline left with the contestant till the question asked for Rs 75 lakh. She repeatedly says that the risk is very high. Motivates herself after thinking a little more. On this, Big B says to him, "We keep on giving warnings that, there is no lifeline you have." Now it has to be seen whether Sonu is able to answer this question or not.
Let us tell you that Kavita Chawla won Rs 1 crore in KBC 14. After him, Shashwat Goyal also won Rs 1 crore, but his dream of becoming a crorepati was shattered due to a wrong answer of Rs 7.5 crore. He was able to take home an amount of Rs 75 lakh.
Also Read – KBC 14: Is Amitabh Bachchan able to watch TV after wife Jaya Bachchan sleeps? Know what Big B said