Vicky Kaushal Bhumi Pednekar Kiara Advani Film Govinda Naam Mera Trailer Out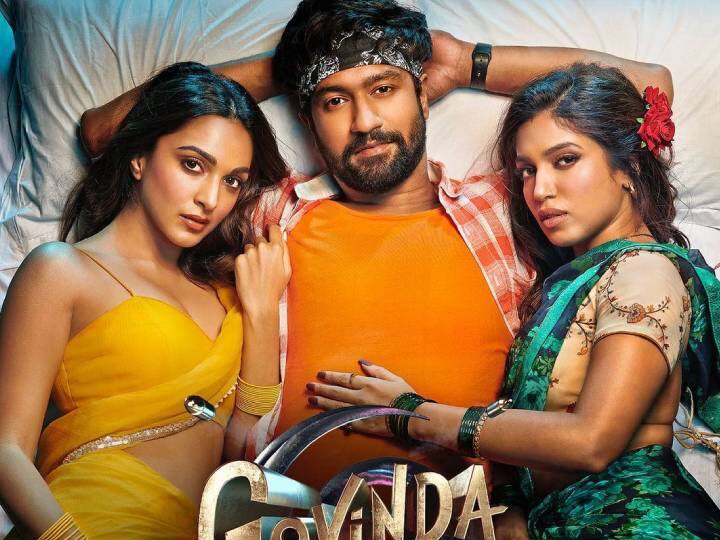 Govinda Naam Mera trailer: The trailer of the most awaited film 'Govinda Naam Mera' is finally out. Fans were eagerly waiting for Vicky Kaushal, Bhumi Pednekar and Kiara Advani starrer movie. Now its trailer has taken the excitement of the fans to the next level. The trailer of the film is creating a buzz on social media.
Govinda Mera Naam trailer out
The trailer of 'Govinda Naam Mera' begins with Vicky Kaushal and Kiara Advani. Kiara has become his girlfriend in the film. Whereas, Bhumi Pednekar is playing the role of an abusive and dominating wife. Govinda (Vicky) wants to become a choreographer, but his wife Gori (Bhumi) repeatedly taunts him and calls him useless. Not only this, she also introduces her boyfriend to her husband. Seeing all this, Govinda demands a divorce from Gauri, but Bhumi demands 2 crores from him.
Vicky surrounded by wife, girlfriend and murder case
News Reels
The life of Govinda, who is facing the atrocities of his wife, changes when he meets Suku (Kiara). Suku also wants to become a choreographer like Govinda. In the trailer, Govinda can also be seen pointing a gun at Gauri. After this it can be heard that someone bleeds. The blame for this falls on Govinda. However, no death body is found. Now it will be known only after watching the film, whose blood has happened in the film. Is it his wife Gauri or someone else?
This film has been produced by Karan Johar. The film 'Govinda Naam Mera', directed by Shashank Khaitan, will be released on Disney Plus Hotstar on 16 December 2022. Kiara, Bhumi and Vicky are in the lead roles in the film.
Also read- Sara Ali Khan shared such a photo with Varun Dhawan, there was a stir on the internet