Sajid Khan Archana Gautam Big Fight In Bigg Boss 16 After Salman Khan Weekend Ka Vaar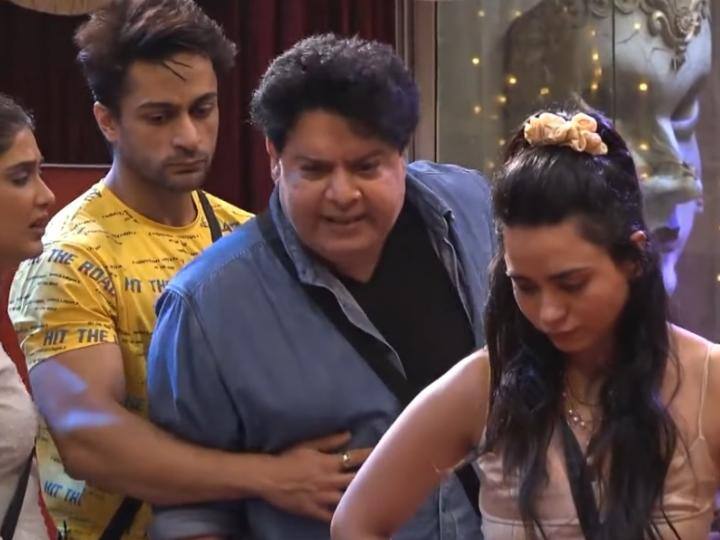 Sajid Khan Archana Gautam Bigg Boss 16: Controversial small screen show Bigg Boss 16 has become a topic of discussion these days. The day-to-day fighting between the contestants of Bigg Boss 16 has heated up the atmosphere of the house these days. Although the host of the show, Salman Khan, also put Shalin Bhanot and MC Stan's class in the Weekend Ka Vaar episode for the same reason, but after that there was a tremendous fight between Sajid Khan and Archana Gautam. Has got. Because of which Sajid and Archana have been seen lashing out at each other.
Sadij Khan got angry on Archana Gautam
Sajid Khan and Archana Gautam got into a heated argument after Superstar Salman Khan's Weekend Ka Vaar episode. Actually, Sajid tells Archana about cooking that he does not know anything about food. On this, Archana taunts and says that sir, you belong to a very rich family and maids work at your home to cook food. Perhaps that is why you have never worked at home. Sajid Khan gets enraged on this and shouts to Archana Gautam that hey I have come from the slum, have you come, the mad girl from the slum. Don't go to my family even by mistake. If you don't know anything then don't even open your mouth.
Sajid did this work for money
News Reels
In a heated argument with Archana Gautam, Sajid Khan was seen telling about the days of his struggle. During this, Sajid says that- you are telling me of a rich family. Have you danced in Juhu beach to earn money? I am dancing Archana Gautam does not stop on this and says that- I was asking you for tasks like sweeping, cooking and washing dishes, if you have already lived in slums then how do you know English so well. Went. After this Sajid Khan becomes enraged and says that I do not want to face you, crazy girl. Sajid claims that he does not want to live in this house anymore.
Also Read – Bigg Boss 16: An angry Shaleen Bhanot left the show midway, furious Salman Khan demanded a fine of 2 crores