Why Do Indian Women Wear Western Clothes Jaya Bachchan Raises Question In Granddaughter Navya Podcast What The Hell Navya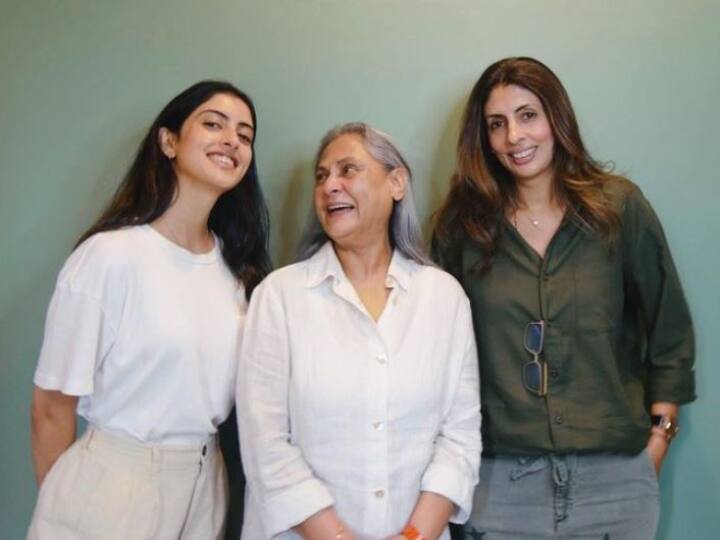 Jaya Bachchan Views on Western Clothes: Bollywood actress Jaya Bachchan is always known for her outspokenness. He is also famous for behaving angrily with paparazzi. The veteran actress is a strong feminist and never hesitates to speak up about right and wrong. At present, Jaya Bachchan is seen talking on many issues in her granddaughter Navya Nanda's podcast 'What the Hell Navya'. In Navya's latest podcast, Jaya has once again grabbed headlines with her comment on the fashion sense of Indian women.
Jaya Bachchan raised questions on western clothes
Jaya Bachchan said that she does not understand why western clothes are being preferred over our own Indian clothes. Questioning Indian women's choice of western wear, she said, "I think we have consciously accepted that western clothing gives man power to a woman. I would love to see a woman in woman power. I I am not saying, 'Go wear a saree.' But earlier also women used to wear nice clothes.It all changed much later when they started wearing pants.
News Reels
Shweta-Navya said that there is ease in western clothes
On the other hand, Jaya's daughter Shweta Bachchan reacted immediately saying that western dresses give more mobility and movement to women while working. During this Navya explains, "It is because of the ease of movement. A lot of women today are not just at home, they are going out, they are getting jobs. Compared to wearing a saree, wearing pants and a tee -The shirt is easy to wear."
Jaya has made headlines with her views on many issues
By the way, this is not the first time that Jaya Bachchan has grabbed headlines for expressing her views. Earlier, in the podcast, she has opened up on various topics like relationships, period issues during shoots and many more.
read this also:- Cirkus: Ranveer Singh and Rohit Shetty's film will rock on Christmas, trailer is coming on this day