Quordle 299 answer for November 19: Enjoy your success! Check Quordle hints, clues, solutions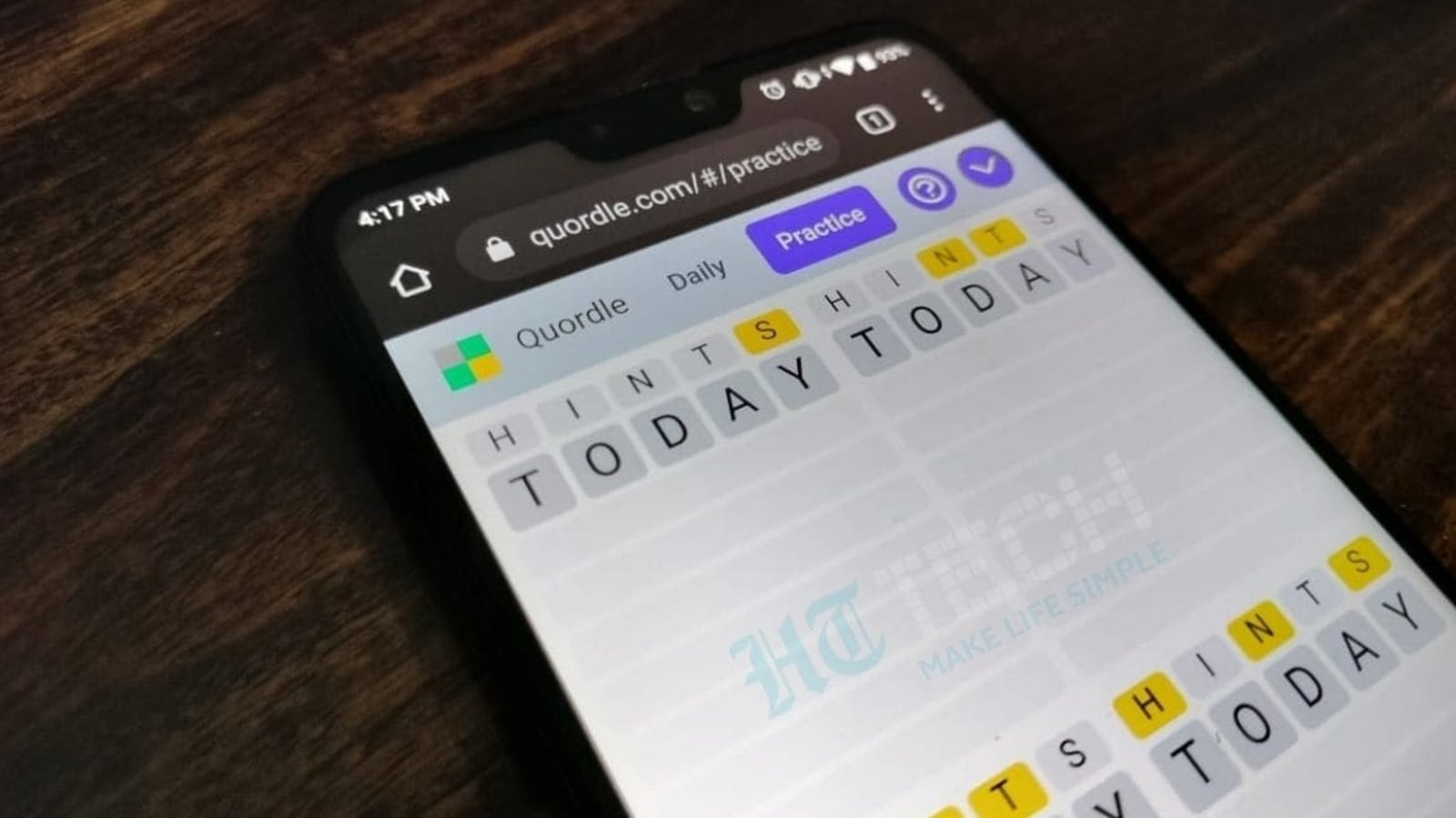 Quordle 299 answer for November 19: Don't try to solve it without knowing these Quordle hints, clues and solutions.
Quordle 299 answer for November 19: It is the 299th puzzle of the game and very soon Quordle will reach the 300th puzzle milestone. When the game first came out, it was part of a large number of games that were all inspired by Wordle and put a unique spin on it. From thematic Wordles like Taylordle and Lordle of the Rings, to games that take the format of numbers like Nerdle, geography like Worldle and more. There was also a group of games that got progressively harder with 2, 4 or even 8 words to be solved at the same time and Quordle was part of this group. But looking back, it's surprising how Quordle was the only one to survive and thrive for so long. It really has discovered the winning formula. And it's about time you found yours too. Check out these Quordle hints and clues to know how to solve this difficult puzzle. And if you need more help, just scroll down for the solution.
Quordle 299 tips for November 19
There is only one word with repeated letters. However, the game is not easy. The puzzle is filled with obscure words containing unusual letters. We recommend using the letter removal strategy and checking the directions below.
Quordle 299 clues for November 19
1. Today's words begin with C, B, S and S.
2. The words end in Y, E, L and P.
3. Word 1 clue – a container, rack or other device to hold, organize or store items
4. Word 2 clue – cause to move; start moving
5. Word 3 clue – a large number of fish swimming as a group
4. Word 4 clue – to remove clothing, covering or surface matter
These are your clues. And if you pay close attention, we've also revealed a few unusual letters. Think about this for a moment and try the game out as best you can. And if you need more help, check out the solution below.
Quordle 299 answer for November 19
SPOILER ALERT. Don't read on if you don't want the answer to today's Quordle. You have been warned.
The four words in Quordle today are:
1. CADDY
2. BUDGE
3. SHALLOW
4. STRIP
Be sure to check back tomorrow for hints and clues to the 300th puzzle.