Hit Movies Sequel Are Not Possible Like Hera Pheri Without Akshay Kumar No Entry Without Salman Khan Details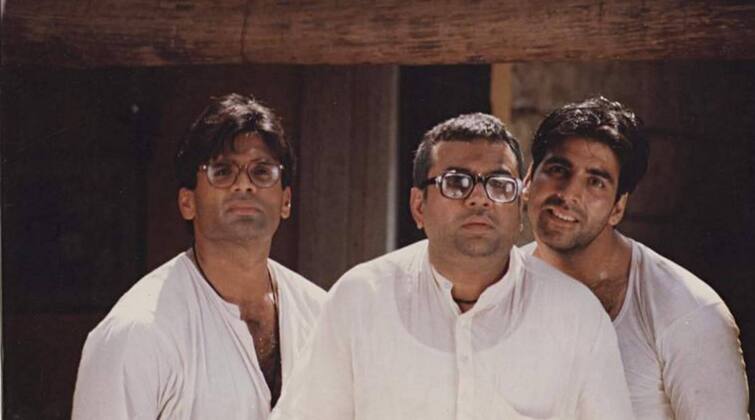 Hit Movies Sequal: Actor Akshay Kumar is not going to be seen in the role of 'Raju' (Akshay Kumar As Raju) in the Bollywood superhit film 'Hera Pheri 3'. Karthik Aryan will be seen in the film instead of Akshay. Akshay himself has also confirmed this news, after which fans were expressing their displeasure on social media. Fans have even spoken about not making the film without seeing Akshay in the Hera-franchise.
Lead stars changed in these films too
The trend of 'No Akshay, No Hera Pheri' had started on social media. However, like Hera-Pheri, there have been many Bollywood films whose sequels have caused displeasure by the audience when the lead star was changed. Some time ago, when actor Salman Khan refused to work in the sequel of 'No Entry', even then the fans were disappointed. At the beginning of this year, Sanjay Dutt revealed that he is working on the third part of the 'Munna Bhai MBBS' franchise, when the fans got some relief.
box office games are important
News Reels
This is not the first time, even before this the lead stars have been changed in many hit films. In the recently released film 'Bhool Bhulaiyaa 2', Karthik Aryan was seen in place of Akshay Kumar. The film raised the flag of earnings and the audience also accepted Karthik Aryan, who replaced Akshay Kumar.
Talking about changing the lead star in the franchise, filmmaker Anees Bazmee said, "When it comes to business culture, producers always prefer to get back the lead actors of the film, and that should be the way because that's how a franchise is supposed to work." The gist is there but when things don't go our way, we have to find another option that fits the business strategy as well. Sometimes producers wait for original artists, but if they find the right option, they also want to go ahead and explore it.
Sunil Shetty talked about bringing back Akshay
Actor Sunil Shetty also expressed disappointment over Akshay Kumar not working in 'Hera Pheri'. He assured the audience that he would bring Akshay back in the film. On the other hand, talking about the business game, actor Gulshan Grover said, "First of all, I must say that Hera Pheri is unimaginable without Akshay."
In the last few years, more emphasis is being given in Bollywood on franchise films. On one hand 'Bhool Bhulaiyaa 2' was a hit and on the other hand, despite Salman Khan in 'Race 3', the film flopped at the box office. Recently released 'Drishyam 2' has got tremendous response from the audience.
Also read- Tushar Kapoor earns so much even after being a flop, know how many crores he owns