Divya Dutta Revealed When Shahrukh Khan Recommended Her For Maniratnam Film Dil Se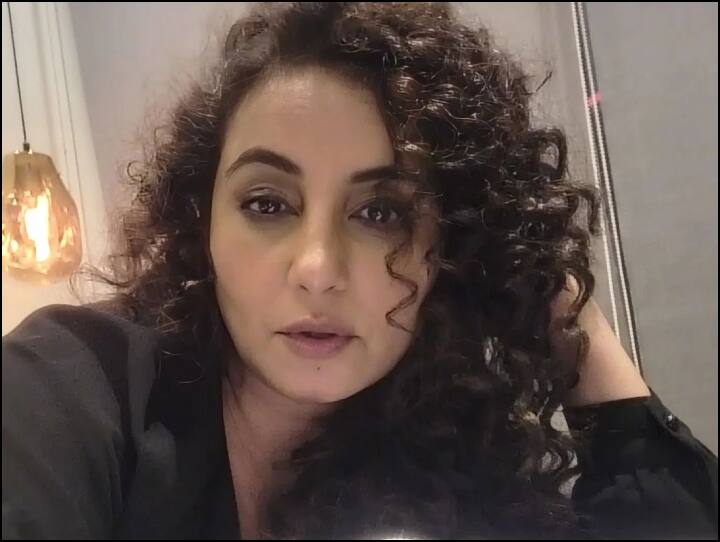 Divya Dutta On Shah Rukh Khan Film Dil Se: Bollywood actress Divya Dutta started her Bollywood career with the film 'Ishq Mein Jeena Ishq Mein Marna' in the year 1994, after which she went on to do more than one. Appeared in many hit films. Recently, the actress has revealed that ever since she first saw Shah Rukh Khan in a producer's office, she waited for an opportunity to work with him.
Divya Dutta recently reached the stage of Sahitya Aaj Tak, where she mentioned an anecdote from Shahrukh Khan's film 'Dil Se', directed by Mani Ratnam in the year 1998. She revealed that she had gone to Connaught Place to meet Shahrukh, where Shahrukh was shooting for the film 'Dil Se'.
Shahrukh welcomed in film style
Divya said, "During that time Shahrukh was sitting in a jeep, people were eager to have a glimpse of him. I reached there to meet him, he extended his hand in film style and called me. He asked me for tea and then asked about the reason for my coming there. I told him that I want to be a part of 'Dil Se'. He promised me that he would take this matter forward.
News Reels
Mani Ratnam called
Divya Dutta further told that after the recommendation of Shahrukh Khan, she got a call from the director of the film, Mani Ratnam. He said that he would not be able to cast her in the film because her looks are very similar to Manisha Koirala. Significantly, Manisha was in the lead role in that film. Whereas Preity Zinta was taken for the role which Divya Dutta wanted to do.
On this stage, Divya Dutta also said that even though she was not cast in the film 'Dil Se', Shahrukh had fulfilled his promise. That's why she will be thankful to him.
However, Divya Dutta may not have been a part of the film 'Dil Se', but after that she appeared in Shah Rukh Khan's film 'Veer Zaara' in the year 2004. ), in which he was seen in the role of Preity Zinta's friend.
Read this also-
Video: Father's way daughter! Video of Akira performing on stage goes viral, Farhan Akhtar shares praise