You Can Watch Ajay Devgan Film Drishyam 1 On Disney Plus Hotstar Amazon Prime And Netflix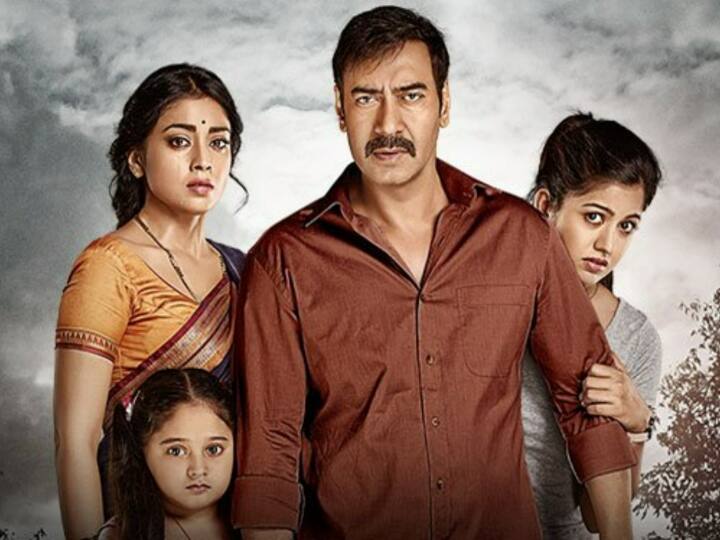 Drishyam 1 OTT: There are some such films in Bollywood which have their own separate fanbase. 'Drishyam' is also one such film in thriller movies. Perhaps the popularity of the film is the reason that the makers have not only prepared its next part but are also going to release it on a larger scale. Along with Ajay Devgan and Shreya Saran, the brilliant acting of all the actors, tremendous suspense and thriller story plot brought this film in the category of superhit. Now not only are the fans eagerly waiting for the second part, but it is clear from the trailer that this time the thrill will be one step ahead of the last time and apart from Ajay, the audience will get Tabu and Akshaye Khanna's acting as an extra treat.
Thriller will be double in 'Drishyam-2'
But if you haven't seen the first part of 'Drishyam' and you are planning to watch the second part, then your fun may get spoiled. Because the end of this suspense thriller film is not only connected to the previous part but the story starts from where it ended in the previous film. In the last part, the main character of the story, Vijay crossed all limits to save his family. But this time, after losing her son to Vijay, a mother burning with revenge, who is also a powerful police officer, will challenge many. Apart from this, Akshaye Khanna will also be seen increasing the difficulties of Vijay in the role of Investigation Officer.


Watch 'Drishyam' on this OTT platform
By now you must have understood how important it is to watch the first part of the film to watch 'Drishyam-2'. In such a situation, if you have not seen the first part of the film and want to watch it, then you can watch it on Disney Plus Hotstar. Apart from this, you can also watch this film on Amazon Prime, Netflix. If you do not have a subscription to these OTT platforms, then there is no need to be disappointed. You can watch the first part of Drishyam by visiting Jio Cinema.
Read this also-
Shriya Saran Wedding Photo: Shreya Saran was seen doing sixteen makeup in pink color saree at the wedding, see rare photos of wedding