Sapna Choudhary Stage Show Incident Audience Throw Water Bottles On Stage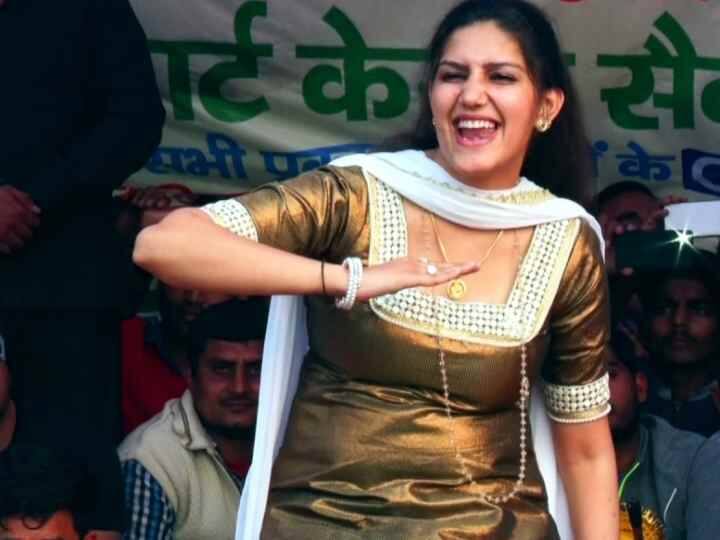 Sapna choudhary Stage show Incident: Sapna Choudhary is a well-known name in the Haryanvi industry. Sapna has earned a lot of name from Bollywood to the whole country by working hard. But in this dazzling world, this journey of Sapna Choudhary was not easy at all. The respect and love of the audience that Sapna gets now, that respect Sapna Chaudhary did not get before.
Sapna Chowdhary many times remembering her old days has told some such stories which you will surely be stunned to hear. But today we are going to not only tell you but also show one of his thousands of stories. Sapna Chowdhary has played the magic of killer style on many stage shows in her film journey, but in return see what Sapna Chowdhary got from the audience in this video.
In the video, the audience watching Sapna Chowdhary dancing is seen throwing water bottles on the stage. Seeing this attitude of the audience, Sapna Chowdhary runs away from the stage leaving her performance in the middle, after which the show is closed. Sapna Chowdhary did not like the misbehavior of the audience at all.

By the way, this is not the first time that there has been any misbehavior with Sapna in a stage show, even before this, similar attitude of the audience has been seen with Sapna in many shows. In many of Sapna's stage shows, along with throwing water bottles, stones have also been thrown at her. But meanwhile, the people who love Sapna have also tried a lot to boost her morale. It is said that it is not necessary that everyone likes you.. and keeping this in mind, Sapna went ahead in her career. The immense love received by the people brought her to the point of her career where she has become a well-known name of the Haryanvi industry, in front of whom millions of fans are seen losing their hearts.
News Reels
read this also:- Alia-Ranbir finalized daughter's name, grandmother Neetu Kapoor became emotional after hearing