From Rajeev Khandelwal To Ragini Khanna Tv Actors Who Were Once Hot Property On Tv What They Are Doing Now Know Here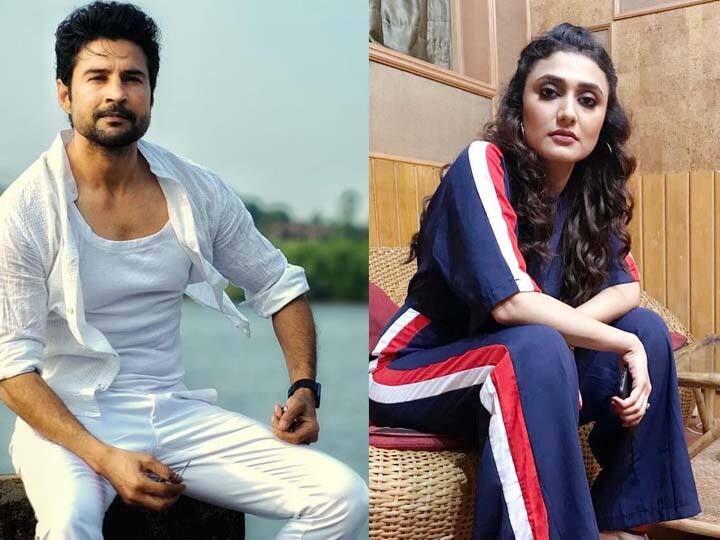 Tv Actors: In the last few years, many changes have been seen in the world of TV. In shows, old actors are often replaced by new actors. At the same time, some stars have distanced themselves from the small screen due to personal and many other reasons. Today we are going to tell you about some such stars, who are away from the world of TV. Let us know what your favorite stars are doing these days.
Rajeev Khandelwal
The TV show Kahiin To Hoga brought a lot of fame to Rajeev Khandelwal, but after doing some games and talk shows, he disappeared from the TV world. These days he is trying to make his mark in films.


News Reels
Sukriti Kandpal
Sukriti Kandpal got a lot of fame from the popular TV show Dil Mil Gaye. Apart from this, she has also been a part of 'Agle Janam Mohe Bitiya Hi Kijo', 'Pyaar Ki Yeh Ek Kahani', 'Comedy Circus' and 'Bigg Boss 8'. Last time Sukriti was seen in 'Kala Tika', but these days Sukriti Kandpal is traveling to beautiful places.


Ragini Khanna
Ragini Khanna, who became popular with the show 'Sasural Genda Phool', has distanced herself from the world of TV. He started his career with 'Radha Ki Betiyon Kuch Kar Dikhayi'. After this she has worked in 'Bhaskar Bharti', 'Star Ya Rockstar', 'Jhalak Dikhhla Jaa' and 'Comedy Circus'.


Gurmeet Choudhary
Gurmeet Chowdhary has won the hearts of fans by playing the role of Ram in the serial Ramayana, but these days he is away from the small screen. After working in several reality and fiction shows like 'Jhalak Dikhhla Jaa', 'Mayavi', 'Geet Hui Sabse Parai' and 'Punar Vivah', he is trying his luck in Bollywood these days.


aamna sharif
Aamna Sharib started her career with the serial 'Kahin To Hoga'. But now it seems that he is in no mood to make a comeback on the small screen. She did the film with producer Amit Kapoor and in the year 2015 she gave birth to a son. There are many posts on Aamna's Instagram account, in which she is seen spending time with the family.


iqbal khan
Iqbal Khan's show Kaisa Yeh Pyaar Hai was in the limelight. Apart from this, he appeared in many shows, but he did not get the same popularity that he got from 'Kaisa Yeh Pyaar Hai'. Iqbal has been a part of serials like 'Ek Tha Raja Ek Thi Rani', 'Bahu Humari Rajni Kant' and 'Dil Se Dil Tak', but he has not appeared in a full-fledged role for a long time.


Simone Singh
The character of Simone Singh was very much liked in the TV show Heena. His work in the show is still remembered, but later he chose some roles which proved to be wrong for him. Simone has gradually disappeared from the small screen.


Karan Singh Grover
Karan Singh Grover started his career with the show 'Dil Mil Gaye'. He had become a favorite of female fans in no time. These days, leaving the small screen, he is trying to make his mark in films, but it seems that luck is not supporting him.


Sameer Soni
Sameer Soni became a favorite of people with shows like 'Jassi Jaisi Koi Nahi' and 'Parichay'. His good looks and excellent acting were very much liked. These days Sameer is working in films.


Jai Soni
Jai Soni's work in shows like 'Ba Bahu Aur Baby' and 'Sasural Genda Phool' is still remembered. After this, he has also hosted shows like 'Sa Re Ga Ma Pa Little Champs' and 'Comedy Superstars'. Jai was also seen in 'Bhaag Bakool Bhaag', but the show was closed due to low TRPs.


Shraddha Arya became romantic on first marriage anniversary, lip locked with husband Rahul Nagal in front of the camera