Ajay Devgn Starrer Drishyam 2 Likely Break Drishyam 2015 Box Office Record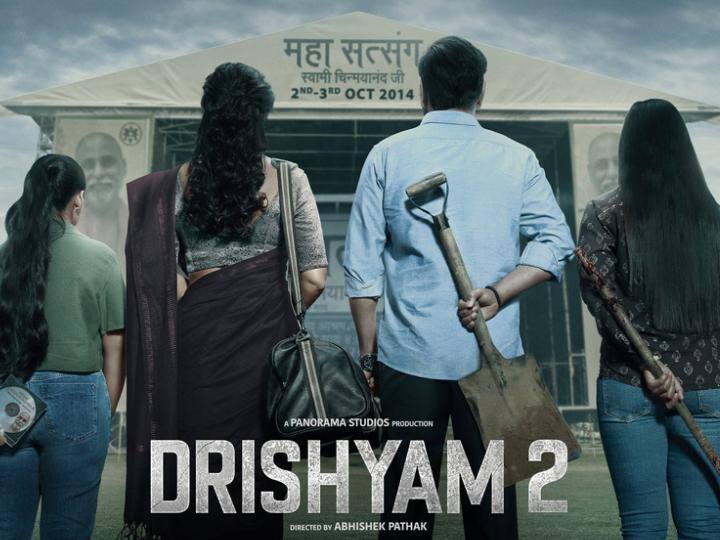 Ajay Devgn Drishyam 2: Everyone is very excited for Drishyam 2, the famous film of Hindi cinema's strong actor Ajay Devgn. This film will hit the theaters on the coming Friday. Advance booking of Drishyam 2 is being done indiscriminately. Due to which it seems that this film will make record breaking earnings at the box office on the opening day. But before the release of Drishyam 2, we will tell you about the part one of this franchise i.e. the box office performance of Drishyam which came in the year 2015.
Drishyam impressed everyone 7 years ago
In the year 2015, at the end of July, Part One of Ajay Devgan's Drishyam was released. The story of a fourth failed common man did not have much hope from anyone. But after the release, when people saw this film, everyone was surprised and started praising Ajay's Drishyam. According to Koimoi's report, Drishyam Part One had earned a tremendous amount of 8 crores on the opening day. On the first weekend, Drishyam collected more than 30 crores and overall 76 crores.
Made in a low budget, director Nishikant Kamat's Drishyam won everyone's heart with its success and the film proved to be a hit. In such a situation, it will be interesting to see whether Drishyam 2, which will be released on November 18, will be able to break this great record of the first part or not.
News Reels
Drishyam 2 is the remake of this film.
The official Hindi remake of South Superstar Mohanlal's Malayalam film Drishyam is Ajay Devgn's Drishyam. Part one of this film came 7 years ago and now Ajay's Drishyam 2 is coming as a remake of Mohanlal's Drishyam 2. Both the parts of Drishyam 2 have proved to be super hit in South Industry. But everyone is waiting for the result of Part 2 in Bollywood.
Also Read – Is Tamannaah Bhatia getting married to a Mumbai based businessman? The actress introduced her fiance