Ajay Devgn S Son Yug Slapped His Father While Watching Golmal Again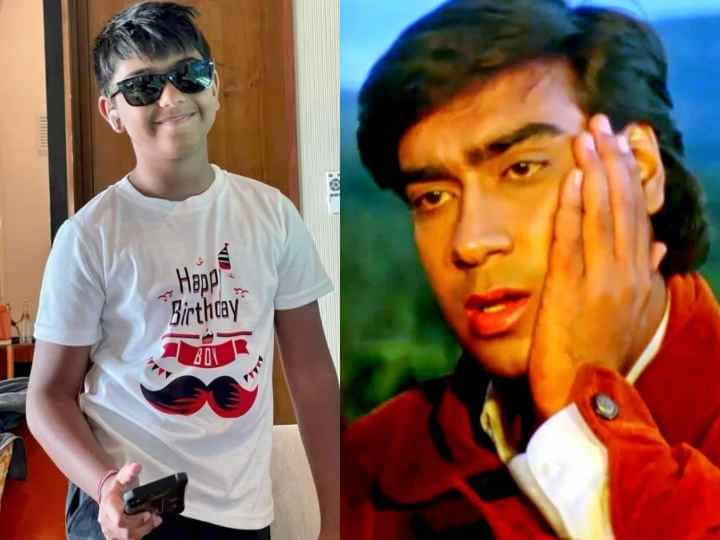 Ajay Devgn's Son Yug Salpped his Dad: Bollywood actor Ajay Devgn, known for his rough and tough image in Bollywood, is often seen in action mode in films. And it seems that being inspired by father Ajay, son Yug (Yug Devgn) has also gone ahead of him in terms of action. That's why son Yug slapped father Ajay Devgan while crying. Ajay Devgan keeps his personal life away from the media, but once in an interview, Ajay Devgan shared an anecdote related to his son Yug with the audience. In his interview, Ajay revealed that while watching one of his films, son Yug slapped him while crying and told him not to talk to him.
For information, let us tell you that this film was 'Golamal Again'. In fact, when Parineeti Chopra's character dies in a scene of the film, son Yug's heart is filled with tears, seeing this emotional scene, tears started flowing from son Yug's eyes. Seeing the emotional scene, when son Yug cried loudly, all the members of the house came running to him.


News Reels
When Yug started crying while watching the film scene, Ajay, Kajal and Nyasa burst out laughing. Laughingly, when Ajay asked son Yug what happened son… Then son Yug slapped father Ajay gently and asked him not to talk to him at all. Remembering this incident of last year, Ajay Devgan starts smiling even today.
read this also:-
Alia-Ranbir finalized daughter's name, grandmother Neetu Kapoor became emotional