Rajinikanth Gave Rishab Shetty An Expensive Gold Chain For His Movie Kantara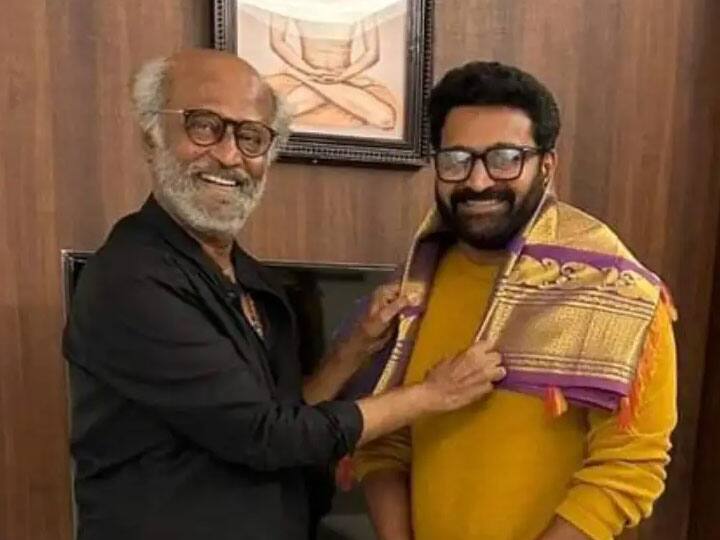 Rajinikanth Sends Expensive Gift to Rishab Shetty: Rishab Shetty's film 'Kantara' is still making waves at the box office. This film has received a lot of appreciation all over the world. Veteran actors from Bollywood to South films also praised the film and its actor.
At the same time, Rajinikanth has also become a fan of Rishabh Shetty after watching 'Kantara'. Recently, she honored Rishabh Shetty by calling him at her house, while now the news is coming that Thalaiva has gifted an expensive gold chain to the actor.
Rajinikanth gave an expensive gift to Rishabh Shetty for Kantara
Yes, in a recent conversation with Pinkvilla, the 'Kantara' actor talked about his meeting with Rajinikanth. He told, 'I met him and spent about an hour with him. That was a huge fanboy moment for me. We talked about each scene, how I did it, how I executed it and also about his spiritual journey. It was a wonderful moment.
According to reports, Rajinikanth has gifted a gold chain to Rishabh Shetty for his film 'Kantara' and while praising the film, he said that such a film is made once in 50 years.
News Reels
Rajinikanth admires Rishabh Shetty
Let me tell you, after watching 'Kantara', Rajinikanth praised Rishabh Shetty for the story of the film. He wrote by tweeting, 'What we do not know is better than what we know. No one could have said this in Hombel Films cinema. Kantara gave me goosebumps. Hats off to Rishabh Shetty as a writer, director and actor. Congratulations to the entire team of this masterpiece of Indian cinema.
At the same time, Rishabh Shetty also replied to this message of Rajinikanth and wrote, 'If you praise us once, we will praise you a hundred times. Thank you Rajinikanth sir, we are forever grateful for your appreciation for our film Kantara.
read this also:
Keerthy Suresh shared an emotional post on the birthday of parents, said this special thing