Monica O My Darling Actress Radhika Apte Unrecognizable Look Photo Viral On Social Media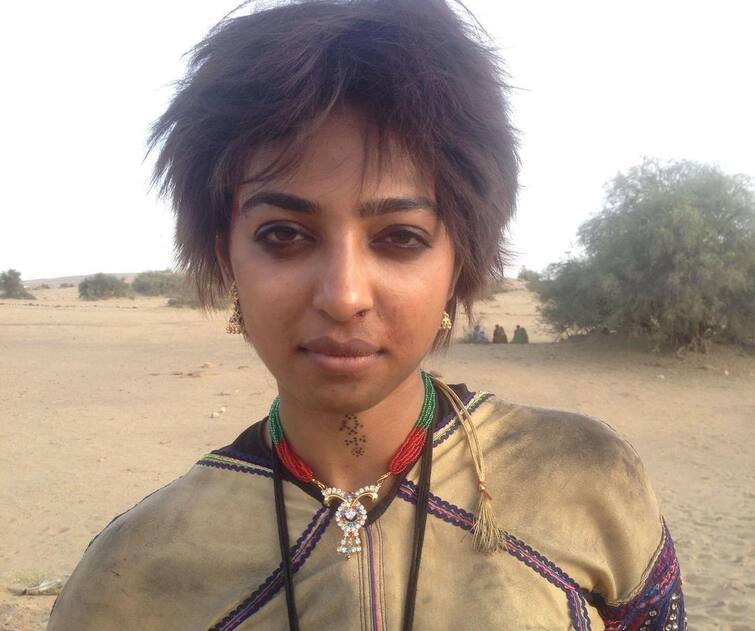 Radhika Apte Unrecognizable Look: Radhika Apte has won the hearts of fans with her performances in films. Recently, his new film 'Monica O My Darling' (Monica, O My Darling) has been streamed on the OTT platform Netflix, which is trending at number 1 in the top 10 list. Meanwhile, such a picture of Radhika Apte has surfaced on social media, seeing which even you will not be able to recognize her.
picture went viral
This picture was shared by Radhika Apte some time ago on her Instagram account, which is going viral once again. It can be seen in the photo that Radhika Apte is seen in short and disheveled hair. The clothes he is wearing are also looking very dirty. Actually, this look of Radhika is from her popular film 'Parched', which was released in the year 2016. Radhika Apte played the role of Lajjo in this movie, which was very much discussed.


News Reels
Film came into limelight with intimate scenes
Radhika's 'Parched' was also in discussion for this reason, because she also gave many intimate scenes with co-actor Adil Hussain in this film. Even today, videos of Radhika and Adil's bold scenes are viral on social media. Actresses like Surveen Chawla, Tannishtha Chatterjee and Lahar Khan worked in this movie made on the background of Gujarat.
People liked 'Monica O My Darling'
Please tell that Radhika Apte has played the role of ACP Naidu in the film 'Monica O My Darling'. Although she has been given less space, but in every frame she seems successful in winning the hearts of the fans. At the same time, the lead stars of this film include Rajkumar Rao, Huma Qureshi, Akansha Ranjan Kapoor. Directed by Vasant Bala, this film is getting tremendous response from the people.
Will Ajay Devgn's 'Drishyam 2' be able to break the trend of flop remakes? These sequels were badly beaten at the box office