Khesari Lal Yadav LIVE With Rishabh Bhojpuri Film Superstar Shocked When Son Told About Fee For His Film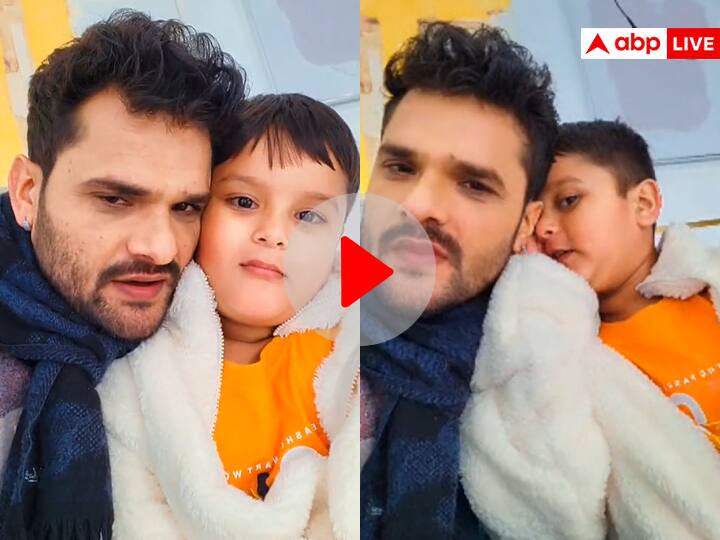 Patna: Bhojpuri film superstar Khesari Lal Yadav is shooting for Ladla 2 in London these days. Khesari Lal Yadav came live on Instagram on Wednesday. His son Rishabh was also seen in the live. During this both of them talked a lot and Khesari was also seen loving his son. Khesari Lal Yadav said in live that Rishabh will work in this film. When Khesari Lal asked his son about the money, how much money would he take, he laughed and said 50 thousand. On this, Khesari Lal Yadav said that this is very less than me.
As soon as Khesari Lal came live on Instagram, slowly ten thousand people joined. On this Khesari said that there are more people who love his son. Meanwhile, after some time, the son said in his ear that the number of people who saw his father was less than 10,000. Khesari Lal started laughing at this. Further in the live, Khesari Lal Yadav said that his song Dardiya is about to be released. Tanu Sri Chatterjee is in the song with him. Before this, he also thanked for the way people gave love to his song Tabla.
'I have the ability to tolerate'
News Reels
Khesari Lal Yadav said that you people want his song to come on four five days but it is not coming. You people also know what that problem is. Khesari said that 50 to 60 songs would be such that are included in the Millions Club. Problems come but I have the ability to tolerate. We are not Abhimanyu that will be killed. Krishna is there, Mahabharata will continue to happen in our lives. Further said that you all are my strength, my son is my energy.
Also read- Patna Graduate Chai Wali: First cried, then said- I am closing the shop, now the new statement of tea seller Priyanka Gupta came