Kaun Banega Crorepati 14 A Contestant Scolded To Amitabh Bachchan For Role In Mohabbatein Read Details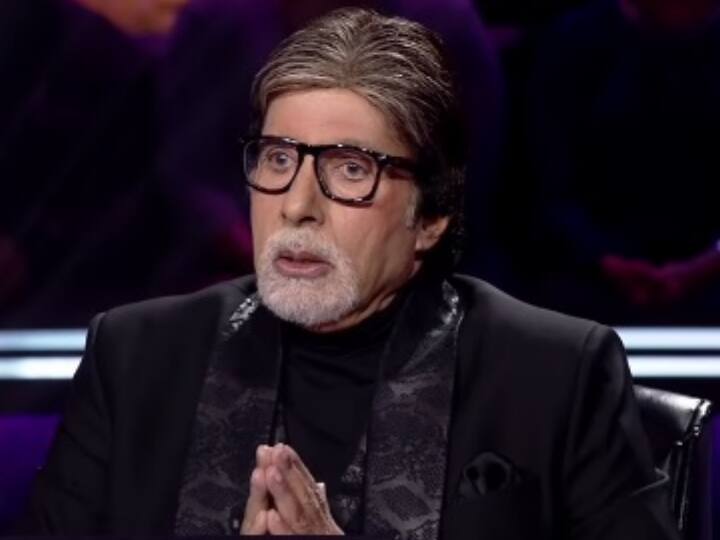 Kaun Banega Crorepati 14: A funny incident happened in the latest episode of TV's superhit quiz reality show 'Kaun Banega Crorepati Season 14'. This time a contestant in the show reprimanded the host and megastar of the show Amitabh Bachchan. Big B got so upset after hearing the words of the contestant that he started leaving the show. The viewers of KBC also burst into laughter after seeing this scene.
When Big B confronted the school headmaster
Bollywood star Amitabh Bachchan has worked in hundreds of films. He has got the title of Angry Young Man on the big screen. Meanwhile, he is also a household favorite as the host of KBC. Recently Rajendra Gupta of Jabalpur (Madhya Pradesh) was sitting on the hotseat from the Fastest Finger first round in KBC. Rajendra is the principal of a private school in which around 200 students study.
'Why did Khadoos become the principal in Mohabbatein'
As soon as he came to KBC, Rajendra started scolding him for a film of Big B as soon as the game progressed. Rajendra said that he had seen a film by Amitabh Bachchan and Shah Rukh Khan, in which Amitabh played the role of a dangerous principal. He became a grumpy and strict headmaster and all the students were afraid of him. At first Amitabh gets surprised after listening to the contestant, then asks why he is telling all this to him. On this, Rajendra said that you should not have done this because the students only wanted to do love. Amitabh is stunned to hear the words of the contestant and says, "I don't want to play… I have to go home." Since he has come, I am getting scolded.
you didn't let the students love you
Rajendra did not stop here and reprimanded Amitabh Bachchan for his role in the film Mohabbatein. He said, "You may have acted according to the demand of the role, but you did not let love win, because of which you lost your daughter in the film."
News Reels
Big B started leaving the game
Big B is shocked to hear this and then says- "I don't want to play KBC seriously anymore…" Rajendra stops him after listening to Amitabh Bachchan and says that you are the pride of the show and fulfill the dreams of the contestants. We do. This episode of KBC was full of entertainment for the viewers.
Also read- Huge jump in Uunchai's earnings, collection was more than opening day on 5th day