From Priyanka-Nimrit To Hina-Shilpa, These Actresses Have Had Memorable Fights In The Bigg Boss House. Bigg Boss Female Revelry: From Priyanka-Nimrit to Hina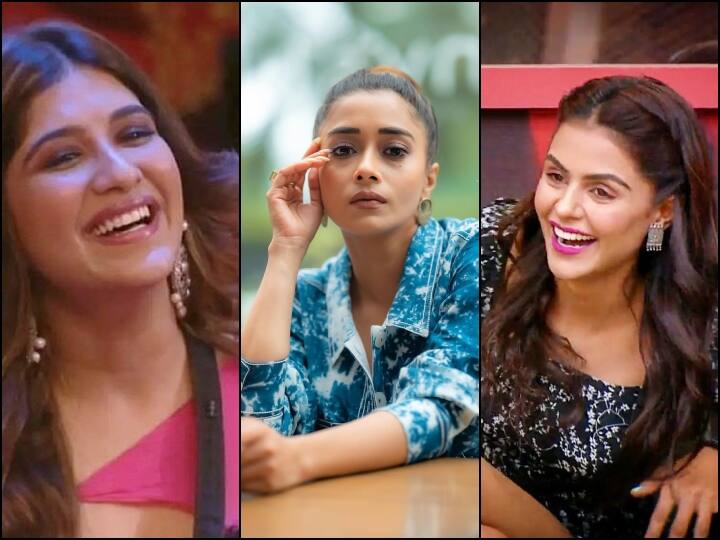 Bigg Boss Female Revelry: Taunts, heated arguments and fights remain a major attraction for the reality show 'Bigg Boss' fans. However, the fights between the bahus and actresses of the small screen have been one of the most exciting and memorable fights as the viewers get to see the real side of their favorite celebrities. There are some fights in the recent season of this show, which no one can forget. Today we tell you about them-
Sreejita De and Tina Dutta from 'Bigg Boss 16'
'Uttaran' fame, Sreejita De and Tina Dutta shared a hostile equation before entering the house and the cold war between them was visible to the viewers on the show. House owner Bigg Boss called Tina and Sreejita to the confession room and asked them to sort out their differences. Sreejita called Tina 'dominating', while Tina clarified that they used to fight over 'small problems'.
Priyanka Chahar Chowdhary and Nimrit Kaur Ahluwalia from 'Bigg Boss 16'
News Reels
'Udariyaan' fame Priyanka and 'Chhoti Sarrdaarni' star Nimrit Kaur Ahluwalia have been rivals of each other since the premiere of 'Bigg Boss 16'. Despite being strong competitors, the two never managed to sort out their differences and reconcile. Recently there was a fight between Nimrit and Priyanka over kitchen duty. In the midst of the fight, Nimrit sternly remarked, "I don't need your help getting the footage." To which Priyanka replied, "I am my favourite, isn't it?"
Rubina Dilaik and Kavita Kaushik from 'Bigg Boss 14'-
In 'Bigg Boss 14', a fight was often seen between Rubina Dilaik and Kavita Kaushik. In a shocking incident, Kavita threatens Rubina by saying, "Tere pati ke baareen mein sab patta hai?" Kavita also warned Rubina that she would kill her. Due to not being with Rubina and Abhinav, she left the house. After this incident, Rubina taunted him saying, "You can only stoop to that level, idiot, worthless, what exactly is Kavita Kaushik!"
Shehnaaz Gill and Himanshi Khurana from 'Bigg Boss 13'
Himanshi Khurana and Shehnaaz Gill share a controversial bond before their stint in 'Bigg Boss 13'. On the first day of the season, when Shehnaaz saw Himanshi, she started shouting. However, to end the dispute, Shahnaz tried to congratulate Himanshi, but Himanshi ignored her. Himanshi got angry with Shahnaz's antics, which led to a fight between the two and derogatory comments. The episodes that followed were a sequence of attacks and counter-attacks in which the two were shown tearing each other apart.
Hina Khan and Shilpa Shinde from 'Bigg Boss 11'
The fight between actresses Hina Khan and Shilpa Shinde was the highlight of 'Bigg Boss 11'. The two engaged in constant feuding and had a very strained relationship. Due to differences in views, there used to be frequent quarrels between the two. Their fan squads also drifted away and their enmity only grew with time. While Hina was the runner-up of the show on the one hand, Shilpa proved to be the winner of the show.
Also Read – Bigg Boss 16: Archana Gautam's entry heats up Bigg Boss house, altercation with Sajid Khan