Bigg Boss 16 Shalin Bhanot Birthday Tina Duttas Romantic Surprises Covers Bed With Flowers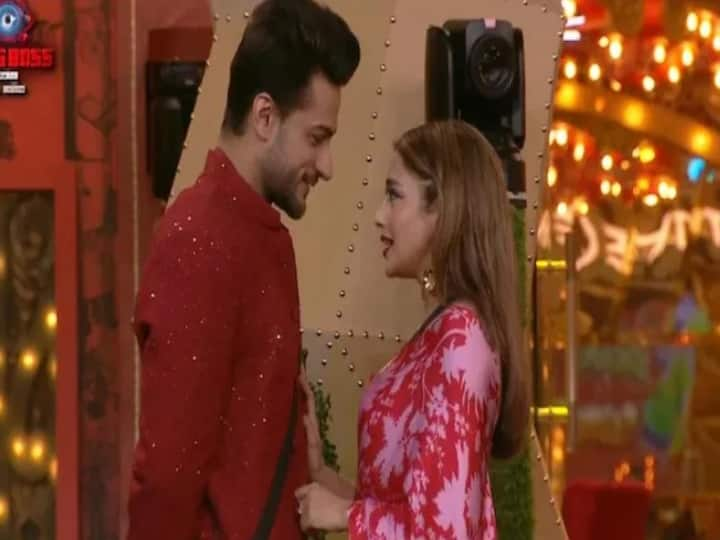 Tina Dutta Surprise Shalin Bhanot Birthday: The last episode of Bigg Boss 16 became even more special with the birthday celebration of TV actor Shalin Bhanot. Inside the house, all the contestants together gave a surprise to the actor and had a party. On this occasion, TV actress Tina Dutta had planned a very special and romantic surprise for Shaleen.
Fans were shocked by Tina's surprise
Both Tina and Shaleen have expressed their feelings for each other, in such a situation, Tina did something on Shaleen's birthday which left the audience stunned.
Tina decorates Shaleen's bed with flowers
On Shalin Bhanot's 39th birthday, Tina Dutta opened the doors of her heart and covered Shalin's bed with rose petals. Tina decorated Shaleen's bed with flowers and wrote HBD ie Happy Birthday on it. Seeing this, even Shaleen could not contain his happiness. Not only this, Tina also made semolina pudding with her own hands for Shaleen.
Shaleen got a wonderful gift from Bigg Boss
Tina was very excited for the birthday of Shaleen and Sumbul Touqueer for the last few days. She was seen discussing this with her friends at home. Birthday boy Shaleen got a special gift from Bigg Boss in the confession room. Bigg Boss surprises Shaleen by giving her a chicken as a birthday surprise. Everyone knows that Shaleen likes chicken very much.
News Reels
Shaleen and Tina get romantic
In another segment of the episode, Tina and Shaleen were also seen getting romantic for a moment. Shaleen spoke her mind to Tina "You are like a child in front of me." Tina didn't like this and said, "I'm not a child and I don't like the way you're talking to me."
I don't want to lose you Tina
Then at night Shaleen was seen sitting on Tina's bed holding her hand and lovingly explaining. He said in a cute way, 'We hardly know each other, we are new and I cannot lose you. We are both scared, but I want to give my life another chance. Bigg Boss nomination task also took place in this episode and finally Tina Dutta, Gautam Vig, Shaleen Bhanot and Soundarya Sharma have been nominated for eviction this week.
Also read- Gautam-Soundarya and Shaleen-Tina nominated to be evicted from the house, know-the complete update of the 46th day