Bigg Boss 16 Day 46 Written Update Gautam Vij Soundarya Sharma And Shalin Bhanot Tina Dutta Nominated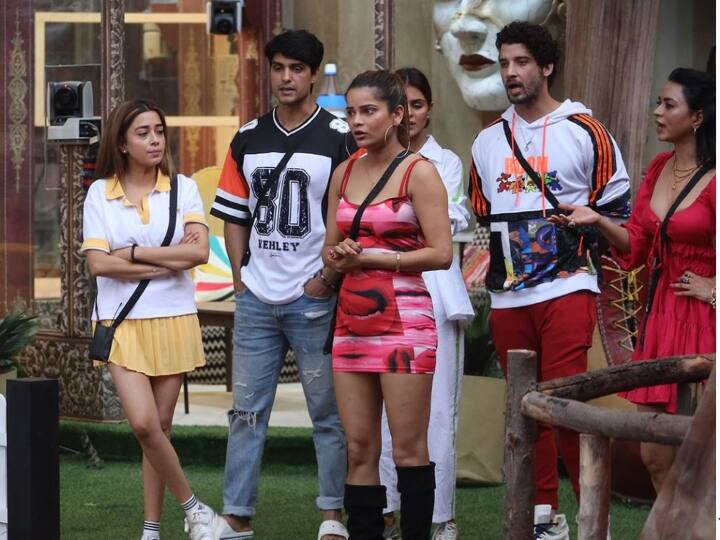 Bigg Boss 16 Day 46 Written Update: Entertainment is now getting full dose in Bigg Boss 16. Every day the equation of relationships is changing in the house. There was a lot of uproar in Bigg Boss house on the 46th day as well. Archana and Priyanka once again have a big fight. There is also a nomination task in the house. Let's know what else happened on the 46th day
Archana and Priyanka's argument with Nimrit
The morning begins with the Bigg Boss anthem. Archana refuses to give flour to Nimrit. After this a lot of debate starts between Shiva and Archana. After this Ankit gets ready to give flour to Nimrit but Archana says that we will give flour for two rotis but not for four rotis. Nimrit explains to Archana that you cannot refuse Raja ji. Later, Ankit and Priyanka give flour of one roti each. Tina and Shaleen again have an argument. Tina says that we have fun but there is no vulgarity. Whereas Tina says that my bonding with Stan is different. Tina says that I am very responsible and matured. Shaleen tells Tina that you are a kid in front of me.


News Reels
Fight again between Priyanka and Archana
A fight starts again between Priyanka and Archana over food. Archana says that I am helping in roti and you will clean the kitchen. There is a lot of debate between the two on this matter. Archana tells Priyanka that her parents have not taught her how to cook, but Priyanka says that don't go to her parents. After this, there is a lot of quarrel between the two. Archana repeatedly tells Priyanka to eat Haram's food. Priyanka says that my parents don't go, who are you? Gautam also explains to Archana that respect those people who stood by you in your bad times. On this Archana says that I cannot become a slave. Soundarya tries to silence both of them.


nomination process begins
Bigg Boss asks all the contestants how the king's rule is going. On this Sajid says that I am the first king who is begging from the subjects. After this the nomination process starts. However, this time Raja's favorite members remain safe and Raja's disliked members are nominated for eviction. Bigg Boss says that Gautam, Soundarya, Priyanka, Ankit, Shaleen, Archana and Tina are nominated to be evicted from the house. At the same time, Bigg Boss gives one more chance to these seven nominated members to be saved. This time Bigg Boss starts the task of sheep and wolf. In which the saved members become wolves and the nominated members become sheep.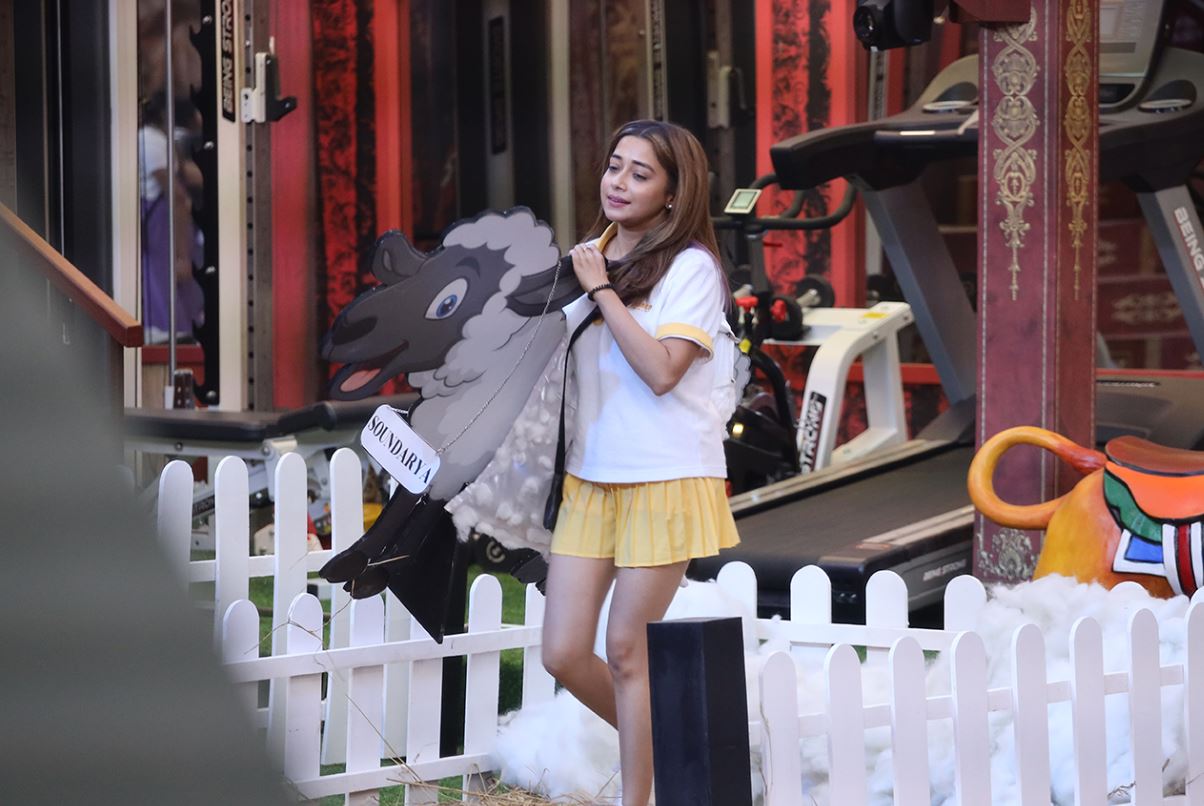 Gautam-Soundarya and Shaleen-Tina nominated
Whereas Shaleen explains to the nominated members that we all play fair. On the other hand Tina also explains to Archana that they will play fair game but Gautam explains to Archana that all five of us will go first, Tina and Shaleen will go later. After this Soundarya goes first and gives Tina's sheep to Bhediya, with this Tina gets nominated to be homeless for this week. And in the second round, Shalin goes and gives Gautam's sheep to the wolf and calls them fake. In the third round, Archana says that she will go but due to majority, Priyanka gets a chance to go inside and she throws out Shaleen Bhanot's sheep. After this Tina Dutta goes and nominates Soundarya, along with this the chance to avoid nomination also ends and finally Archana, Ankit and Priyanka are saved from nomination.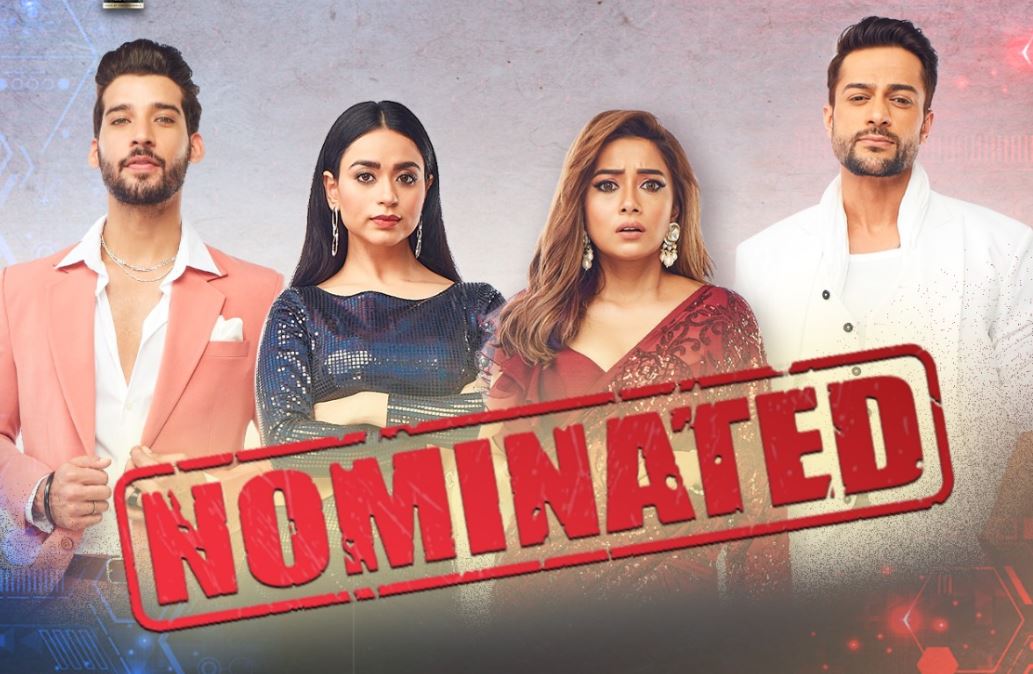 Gautam and Soundarya get into an argument with Priyanka.
After the nomination task, Gautam and Soundarya have an argument with Priyanka. Gautam tells Priyanka that you chose those people over us. Now all the bonding is over. Whereas Tina and Shaleen discuss with Sajid. Tina says that from what Shekhar Suman has said, it seems that we are a couple but Sajid says that it is just a joke. Sajid tells Tina that Shaleen tries that you should not remain unhappy. Later Sajid tells Shaleen that Tina is a good girl and don't break her heart.
Bigg Boss politely discusses chicken
After this, Bigg Boss calls Shaleen in the confession room and Shaleen gets happy seeing the chicken there. But Bigg Boss says do you feel this is for you. After this, Bigg Boss tells Shaleen that there is a dialogue 'Chai Pe Charcha' but today we will 'Chicken Pe Charcha'. After this they eat decent chicken and are very happy. Bigg Boss asks Shaleen how was the game today. At the same time, Bigg Boss asks Shaleen whether there is a group of Gautam, Soundarya, Priyanka, Ankit and Archana in the house or they are together to stay in the game. On this, Shaleen says that if someone makes you win in Bigg Boss, it is only your individuality. At the same time, Bigg Boss tells Shaleen that tomorrow is your birthday, so this chicken is your gift. After this, Shaleen happily brings the plate of chicken out of the confession room.
Shaleen and Sumbul have fun on their birthday
On the other hand, all the family members have a lot of fun on Shaleen and Sumbul's birthday. Shiv picks up Shaleen and throws her into the pool and Tina and Nimrit pick up Sumbul and throw her into the pool. After this everyone is seen having a lot of fun. At the same time, Tina says that Bigg Boss plays in the equation with which I make and then I feel that I am wrong. With this, the 46th day of Bigg Boss ends.
Tomorrow again high voltage drama will be seen in Bigg Boss. The whole house will be seen with Sajid as the king while Archana will be seen rebelling.
read this also:- Sunil Grover was seen selling peanuts on the road, you will also appreciate seeing the simplicity of the comedian