Aaradhya 11th Birthday Aishwarya Rai Bachchan Trolled For Kissing Daughter On Lips Netizens Called Shameful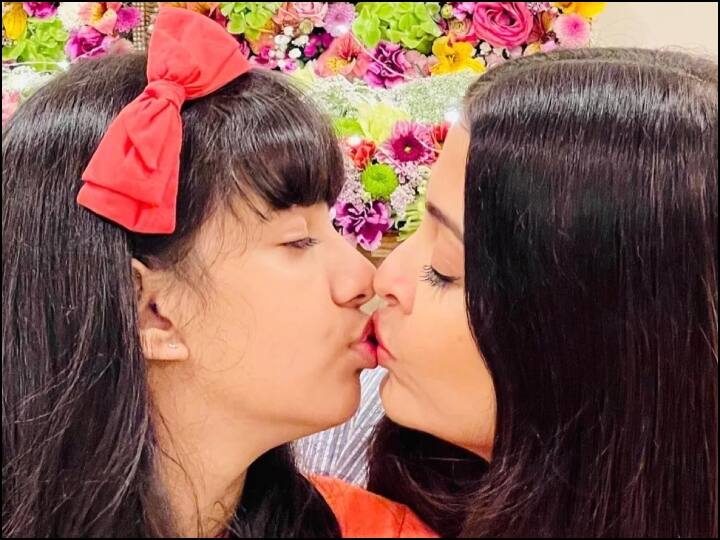 Aishwarya Rai Bachchan Trolled: Today is the birthday of Bollywood's hot couple Aishwarya Rai and Abhishek Bachchan's little princess Aaradhya. Aaradhya has turned 11 today on 16 November. On the daughter's birthday, mother Aishwarya and father Abhishek Bachchan congratulated through social media. Couple posted pictures of Aaradhya on their Instagram and said Happy Birthday.
Aishwarya had to kiss her daughter hard
Aishwarya also congratulated Aaradhya on her birthday in a very unique way. Former Miss World showered a lot of love for her darling on her Instagram but social media users took a fierce objection to a picture. Aishwarya had shared a photo kissing Aaradhya on the lips, on which the anger of the netizens erupted. Although this is not the first time, even before this, Aishwarya has faced the anger of the people for kissing her daughter many times.


News Reels
There was a flood of comments on the photo
In the picture, Aaradhya was looking very cute wearing a red outfit and matching clip on her hair. Aishwarya shared this photo of her lip-lock kissing her daughter, and wrote a cute caption, "My love… my life… I love you, my Aaradhya," she shared a red heart, heart eyes, kissing Also posted face and hug emojis but in the comment section people started trolling Aishwarya for the picture calling her shameless.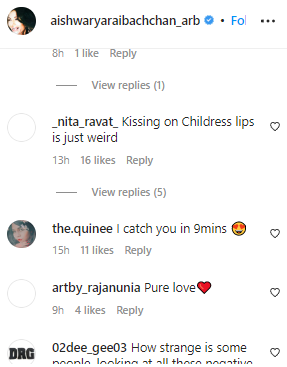 Shortly after sharing the picture, there was a flood of comments and netizens called this picture against Indian culture. A user also commented, "This is not our Indian culture…shameful." A user alleged that Aishwarya has posted such a photo to get attention.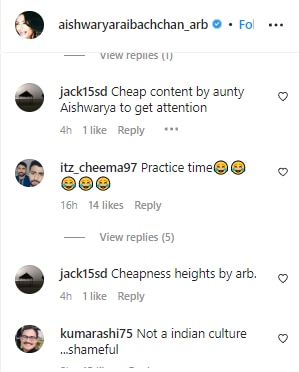 One user commented. "This is so weird. Please stop doing this to your kids. It gives a bad impression and child abusers can take advantage of such things. 😶"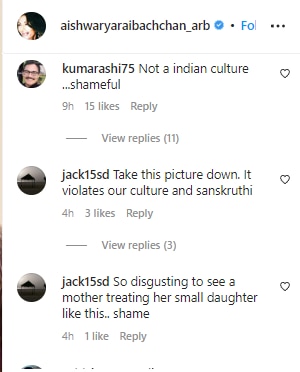 One wrote, "If you give such rituals to the child then what good will it do when it grows up. !" The user instructed the daughter to stay with father Abhishek Bachchan. However, some users were also seen defending Aishwarya on this picture.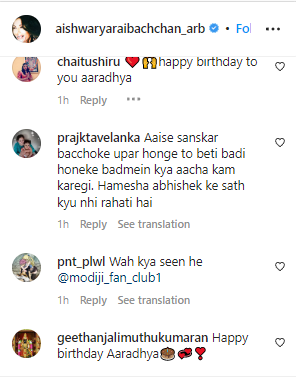 Also read- Alia-Ranbir's baby girl's name will be something like this… This special connection is with grandfather Rishi Kapoor