Swara Bhasker Reaction On Delhi Shraddha Murder Case Said Accused Aftab Monster Get Harshest Punishment | Swara Bhasker's anger erupted over the person who cut 35 pieces of live-in partner, said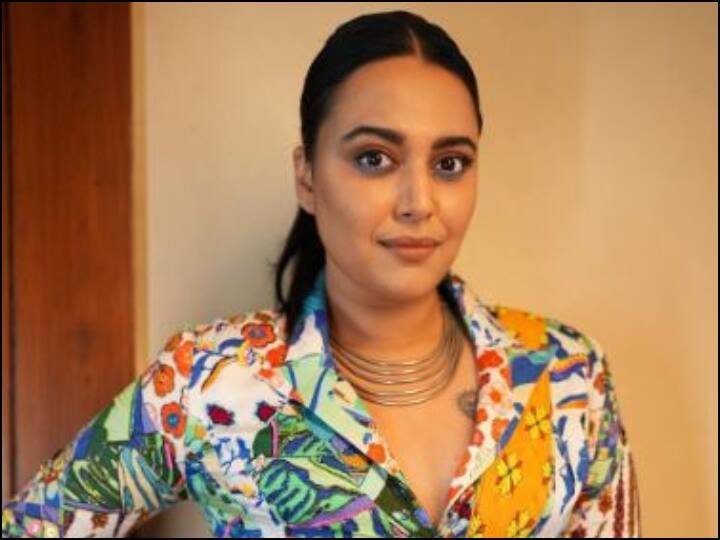 Swara Bhasker on Delhi Woman Murder: The murder of 27-year-old Shraddha in Delhi has shaken everyone's soul. Shraddha was murdered by her live-in partner Aftab. After cutting his body into 35 pieces, the accused had put them at different places in and around Delhi. The police has arrested Aftab, the accused in the heinous case. On the other hand, Bollywood actress Swara Bhaskar has condemned the heart-wrenching murder of Shraddha. Swara expressed hope that the 'monster' who carried out the heinous incident would get the harshest punishment.
The accused got the harshest punishment
Swara retweeted a journalist's tweet, writing, "No words for how horrific, gruesome and sad this case is. My heart goes out to the poor girl. Terrible betrayal she loved And the one she trusted. Hope the police conclude their investigation expeditiously and give this monster the harshest punishment he deserves (broken heart emoji)."
NO WORDS for how horrifying, gruesome & tragic this case is. My heart goes out to this poor girl-awful betrayal by someone she loved & trusted. Hope police speedily conclude their investigation & hope this monster gets the harshest punishment he thoroughly deserves. #shraddha 💔 https://t.co/W4w10JjdDf

News Reels

— Swara Bhasker (@ReallySwara) November 14, 2022
The accused had cut the woman into 35 pieces
At the same time, the police said that the accused has been identified as Aftab Amin Poonawala (28), a resident of Mumbai. The accused was arrested by the police on Saturday. After which he was sent on police remand for five days. According to news agency ANI, the deceased woman had met the accused while working in a call center in Mumbai. At the same time, the accused told the police during interrogation that Shraddha was pressurizing him to marry, so he killed her and cut the body into 35 pieces.
was murdered in May
The accused had carried out the murder in May. He was throwing the pieces of Shraddha's body in different parts of Delhi so that her crime could not be exposed. The accused had bought a refrigerator and used to keep the pieces of the deceased's body in it and kept incense sticks in the house so that the smell would not come.
Also read: -Uunchai Box Office Collection: The pace of earning of 'Height' is not stopping, so much collection done on the fourth day