Siddhaanth Vir Surryavanshi Daughter Diza Shares Emotional Note And Photos Video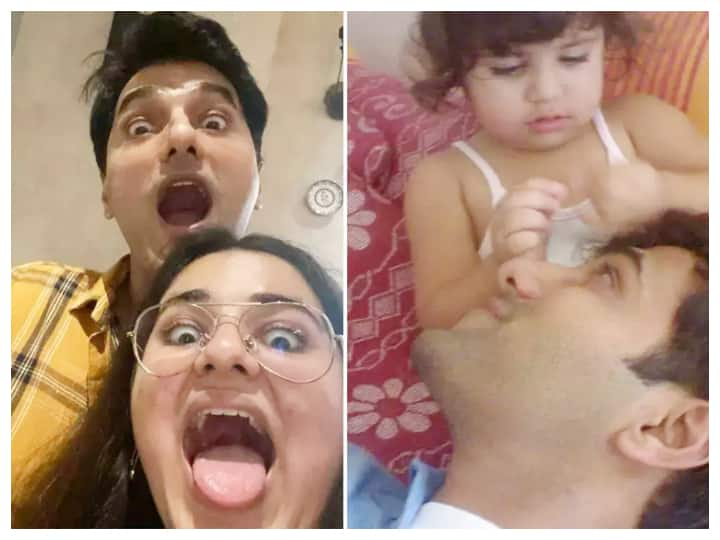 Siddhanth Suryavanshi Daughter Emotional Note: The demise of TV actor Siddhant Veer Suryavanshi has deeply shocked the industry. On November 11, during a workout, Siddhant suffered a heart attack and left the world. His wife Alicia Raut and daughter Deeja are still unable to believe that Siddhant has left them forever. Siddhant's daughter Deeja has written a very emotional note remembering her father.
Daughter Dija shared photos and videos of beautiful moments
Siddhant Veer Suryavanshi's daughter Dija has shared photos and videos of some very beautiful moments with her father on Instagram. In these photos, Dija is seen sharing fun-filled moments with Papa Siddhant. He has also shared a video throwback video. In this video, Dija is looking very young and is seen playing in her father's lap. Siddhant's wife is also seen in this video.
Seeing this video of Dija and Siddhant, remembering them can make your eyes moist. Along with these photos and videos, Dija has also written a very emotional note for her father. He has written in his note that I still cannot believe that you are not in this world. Don't know how to react. I don't want to tell this about myself, but I am completely numb.. I was so possessive and overly protective of you.
News Reels
'I will not be able to fulfill your dreams, I have become numb'
The last video in this post is a later example of how I was trying to keep my own mother away from you because no one can touch my father, he is only mine. You have always been my best friend. You used to listen about all my problems. You also used to advise me in problems related to boys. You always used to tell me that Diju you are father's pride.


Dija further wrote that you made me realize that I can do anything in life and I have the ability to do everything. There are many such promises that I made to you about the future, but now I will not be able to fulfill them. I know one thing that I will not stop working my hard work, I have to make you feel proud too.
Alia Bhatt shared the first photo after the birth of her daughter, did you see?