Kavita Kaushik Reaction On Delhi Murder Case Says Aftab Poonawalla Should Be Hanged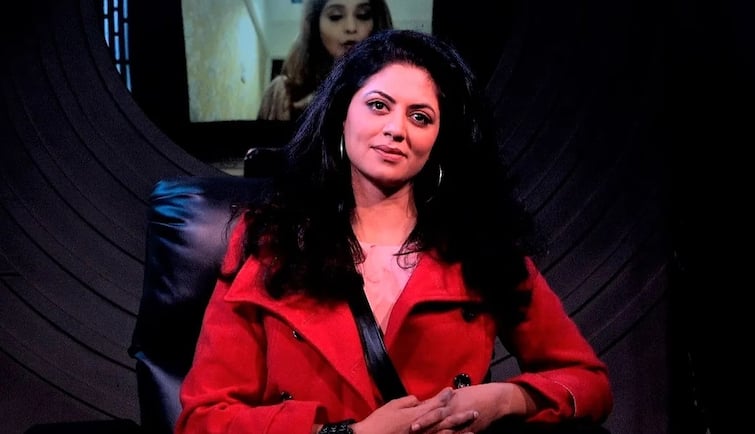 Kavita Kaushik on Delhi murder case: The recent murder case in the country's capital Delhi has shaken everyone. Aftab Poonawalla had cut his dead body into 35 pieces after killing his live-in partner Shraddha Walker. From common man to celebs are giving their feedback on this shocking incident. Now TV's 'Chandramukhi Chautala' i.e. Kavita Kaushik has expressed her anger and by sharing a post on social media, has demanded hanging for accused Aftab.
Kavita Kaushik made such a demand
Kavita Kaushik wrote on Twitter account, 'This boy should be hanged. There is no other punishment for this heinous crime. Users are giving their feedback on this tweet of Kavita. One user wrote in the comment, 'There should be a death sentence among the public. A punishment of less than that is not acceptable. Another user wrote, 'Should be hanged immediately'. At the same time, a user wrote, 'It should also be cut and killed in the same way. He should be in the same trouble.
This boy should be hanged !!! No other punishment for this ghastly crime ! https://t.co/oeLA6OC7P3

News Reels

— Kavita Kaushik (@Iamkavitak) November 15, 2022
confessed to murder
Let us tell you that Aftab Poonawalla, who is in the custody of Delhi Police, has confessed to the murder of Shraddha. In police interrogation, Aftab told that the idea of ​​killing Shraddha Walker came from the web series Dexter. He had kept the pieces of Shraddha's dead body in the fridge. He used to go to the forest of Mehrauli every night at 2 am to throw the pieces of the dead body. At the same time, now Shraddha Palkar's father has demanded death sentence for Aftab Poonawalla. On Tuesday, Delhi Police had reached Mehrauli forests with Aftab. After interrogating Aftab, the police is trying to recover the weapon used in the murder and the remains of Shraddha's body.
This famous choreographer will be a guest in Malaika Arora's show, there will be a temper of entertainment