Ankush Raja And Shilpi Raj Ae Hamaar Sona Bhojpuri Song Going Viral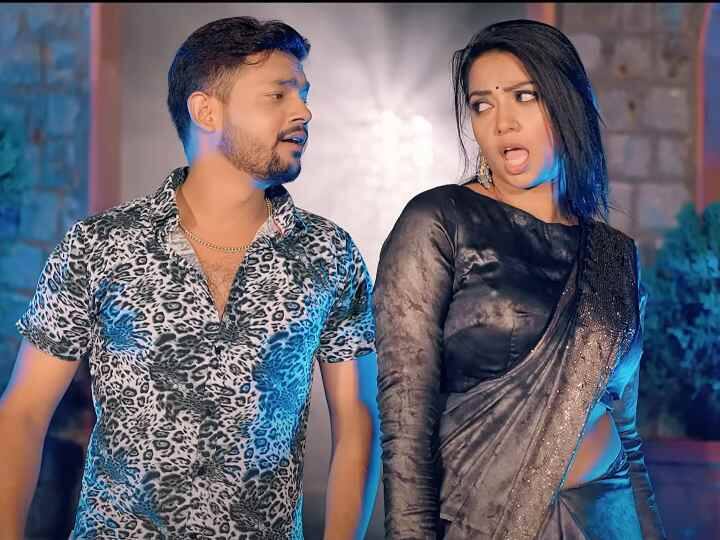 Ankush Raja and Raksha Gupta Roamantic Dance video: Ankush Raja is the famous face of Bhojpuri world who has made the audience crazy in a very short time. The name of Ankush Raja has emerged in Bhojpuri cinema for the past few years in such a way that the audience went crazy about his tune. Ankush Raja's latest song has also been released among the audience. And in this released song, Bhojpuri actress Raksha Gupta is breaking the hearts of fans with her intoxicating eyes.
If you do not believe, then you can listen to this video by visiting Viral Bhojpuri YouTube channel. The strong chemistry of Ankush Raj and Raksha Gupta has been seen in this song, as well as Hasina who has played the magic of music with Ankush Raja is no less than anyone. We are talking about Shilpi Raj.
Shilpi Raj has come as a big bang in Bhojpuri cinema. Shilpi Raj's songs are seen making a lot of noise on social media. The biggest actress longs to work with Shilpi Raj, but it seems that Shilpi Raj and Raksha Gupta have become a close friendship. That's why we get to see glimpses of Ankush Raja and Raksha Gupta in every other album of Shilpi Raj. This viral song of Ankush Raja and Shilpi Raj has been titled 'Ae Hamar Sona'.
In less than 24 hours, this song of Ankush Raja has collected millions of views. This song has been heard more than three and a half million times so far. More than 10,000 viewers have told the chemistry of Ankush Raja and Raksha Gupta strong while pressing the like button on this song. Music of this song is given by Arya Sharma. So the lyrics of this song have been written by Boss Rampuri. With the release, the audience's response to this song has been very good.
News Reels
Also read: Deepika Padukone completes 15 years in Bollywood, husband Ranveer Singh asked for a kiss in celebration