Akshara Singh Mother Neelima Singh Plays Negative Role In Bhojpuri Movies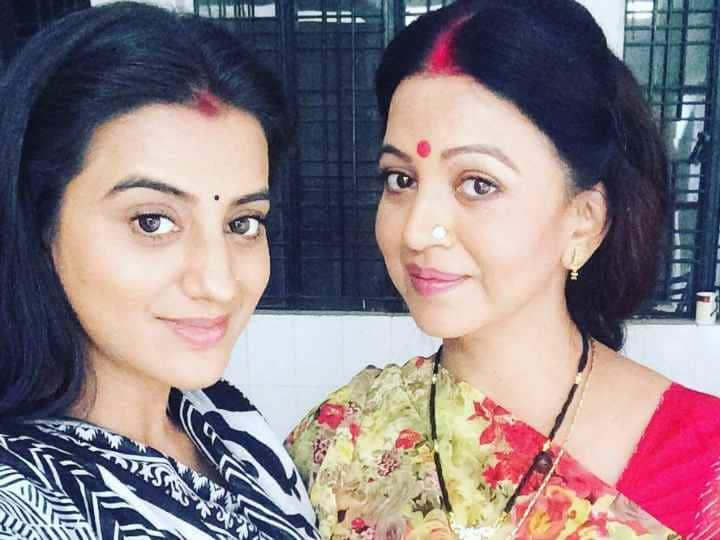 Neelima Singh plays negative role in Bhojpuri Cinema: Every person in the family of Bhojpuri actress Akshara Singh belongs to the film world. While Akshara Singh's father is seen playing the role of Rowdy father in films, Akshara Singh's mother Neelima Singh is known for her role of dangerous mother-in-law in Bhojpuri cinema.
Akshara Singh's mother Neelima Singh has been running the magic of her performance in Bhojpuri cinema for a long time. The mother-daughter duo has appeared together in many films many times. If the credit of Akshara Singh's strong performance is seen, then her mother Neelima Singh should get it.
Neelima Singh has played mostly negative roles in her acting journey. But whenever the audience has to show a glimpse of the naughty mother-in-law in a film, the makers first knock on the door of Neelima Singh. Akshara Singh's mother has done a lot of work not only in Bhojpuri cinema but also on the small screen. Neelima Singh got recognition on the small screen from a show called Nimki Mukhiya. In this show, Neelima Singh played the character of Anora Devi. By becoming Anora Devi, Neelima had laid many thorns in the way of Nimki.
News Reels
Talking about her career, Neelima once told in an interview that – People like to see me in a negative character. It is not that I did not play positive characters in my film journey, but I love the audience more by playing negative roles. Just got it. Akshara Singh often shares beautiful pictures with her mother Neelima Singh, both mother and daughter are seen setting family goals on the internet.
read this also:
Bhojpuri News: Khesari Lal Yadav charges lakhs of rupees for stage shows, you can buy the best car at this price