Foldable iPhone is here! Introducing iPhone V with a Motorola Razr . body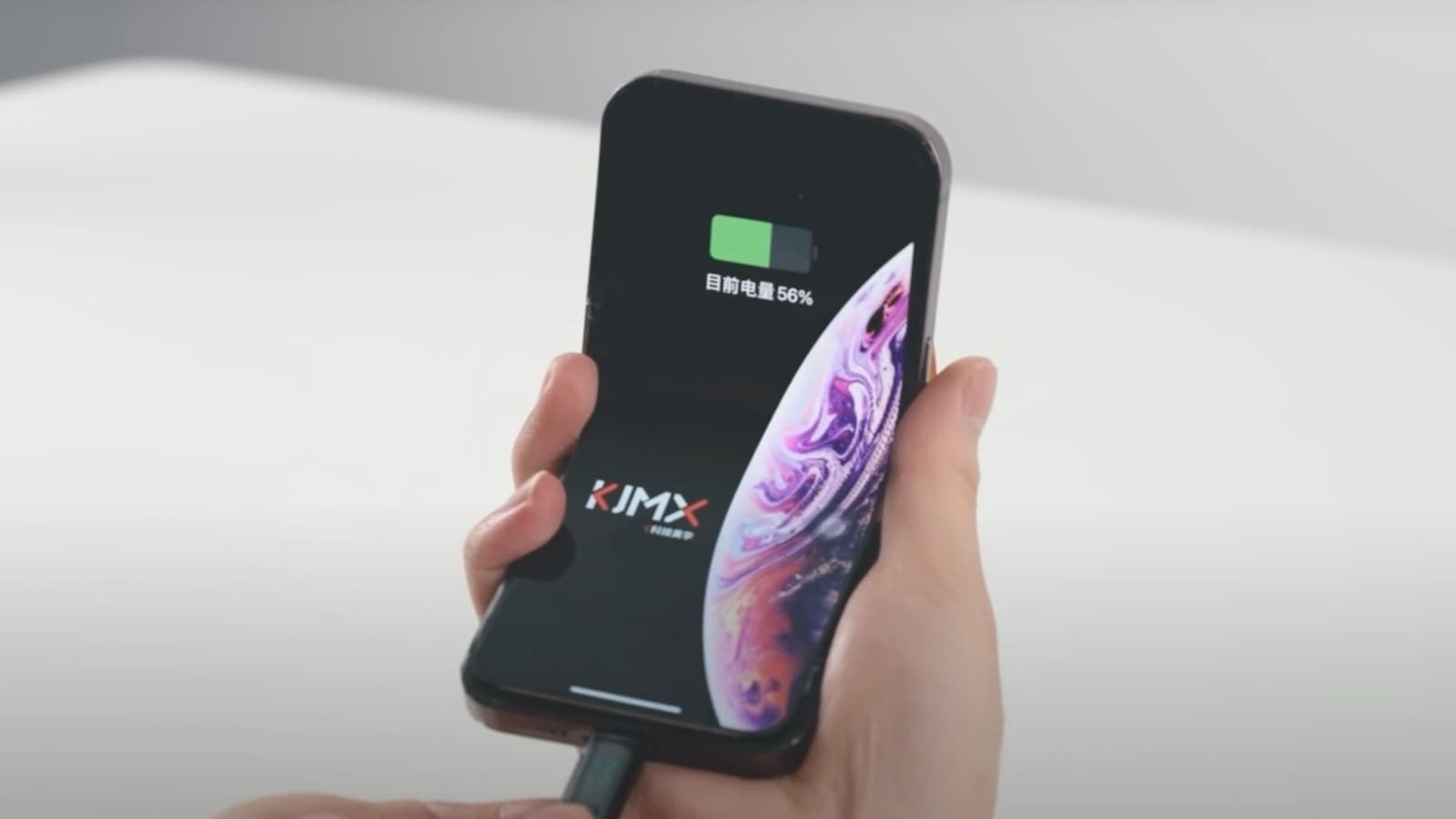 A foldable iPhone is real, thanks to a DIY project from a Chinese YouTube creator. Check it all out here.
iPhones are in demand and the recent iPhone 14 Pro is all the rage among the people. However, Samsung recently released an ad mocking Apple fans for missing out on the innovative foldable phones. Although Samsung releases new foldable phones every year, Apple has not yet announced any plans to enter the world of foldable iPhones. One fan became so impatient that he took matters into his own hands. Meet this Chinese YouTube creator who created his own foldable iPhone.
Since we are not fluent in Chinese, we were only able to translate a few things and understand the basics, but you are free to watch the video. Its maker, called Technological Aesthetics, takes it upon itself to strip down an iPhone X and insert its guts into the chassis of a Motorola Razr – a modern-generation foldable phone that can be folded in half, like a flip phone. The video shows the complex process of how he achieved this and what the finished product looks like. He also sacrifices many other dummy iPhones to get it right.
Foldable iPhone V from a Motorola Razr
As can be seen in the video, the iPhone V is not as meticulously crafted as the current foldable smartphones for sale. It looks bad, both for a foldable device and for an iPhone. However, the maker says that his iPhone X was damaged from a previous fall and he wanted to give it a second life.
In the video, we get a glimpse of the foldable iPhone in action. The phone still has a flexible OLED screen from the iPhone X with that huge notch. However, this foldable iPhone is fully functional and works fine. He also managed to make multi-window-based multitasking work on this DIY iPhone, and you can even take pictures while browsing the gallery, and much more.
All we want now is for Apple to consider this concept and make its own polished foldable iPhone. Imagine an iPhone that can be folded in half, with a second screen on the outside. Could Samsung put in an uphill battle for its Galaxy Z Flip 4.