Bigg Boss 16 Contestant Gori Nagori Boyfriend Sunny Choudhary Angry On Sajid Khan Soundarya Sharma Gautam Vig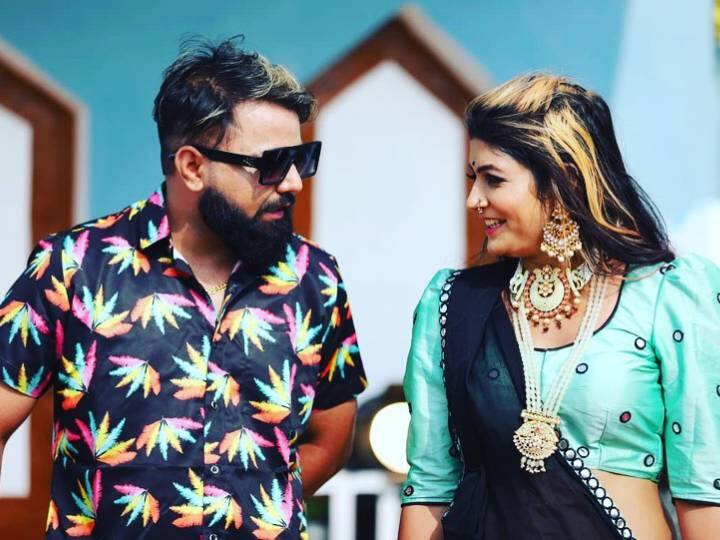 Gori Nagori Boyfriend Sunny Choudhary On Sajid Khan: Contestant Gori Nagori is now trying to play alone in Salman Khan's popular reality show 'Bigg Boss 16'. She had a good friendship with MC Stan, Shiv Thackeray and Sajid Khan, but now she has become a friend of Soundarya Sharma and Gautam Vig. Recently, Gori's boyfriend Sunny Chaudhary has told in an interview that she should stay away from Soundarya and Gautam. Not only this, Sunny has also said a lot about Sajid.
Initially, Sajid used to get his clothes washed by Ghori, which later Ghori also opposed. After this, in the recent episode, there was a fight between Gori Nagori and Sajid Khan. Sajid had called Ghori a thief after secretly giving ration to Soundarya Sharma. Now the reaction of Gori's boyfriend has come to the fore.
Gori's boyfriend said on Sajid
Sunny Chaudhary said, "I want to see Ghori on Sajid Khan's face saying that she is not here to do his personal work. Ghori is also a contestant. Why is he expecting him to do his personal work? I think when Ghori speaks, Sajid will realize his mistake and then his wisdom will come."
This disclosure was made on Gautam-beauty
Gori Nagori's bond with Soundarya Sharma and Gautam Vij is being seen these days. However, Sunny believes that Ghori should stay away from him, as he can cheat on her anytime. Sunny said, "I think Soundarya and Gautam are trying to break Shiva, Ghori and their group because they know their strength and hence keep provoking them. I want that Ghoris should not come under anyone's influence and take their own decision. They should beware of Soundarya and Gautam, as they will always give priority to each other as a couple."


Ghori was advised to play alone
Sunny also said that Soundarya and Gautam are instigating and using Ghori against their friends. Sunny is also happy that Gori is taking a stand for herself. He believes that Ghori should make friends, but play the game alone. He said that no one can reach the finale with the help of friends.
Also read- Amitabh Bachchan used to fast on Karva Chauth for wife Jaya Bachchan, said – Initially we too…