Trishala Dutt Shares Father Sanjay Dutt And Mother Richa Sharma Throwback Beautiful Photo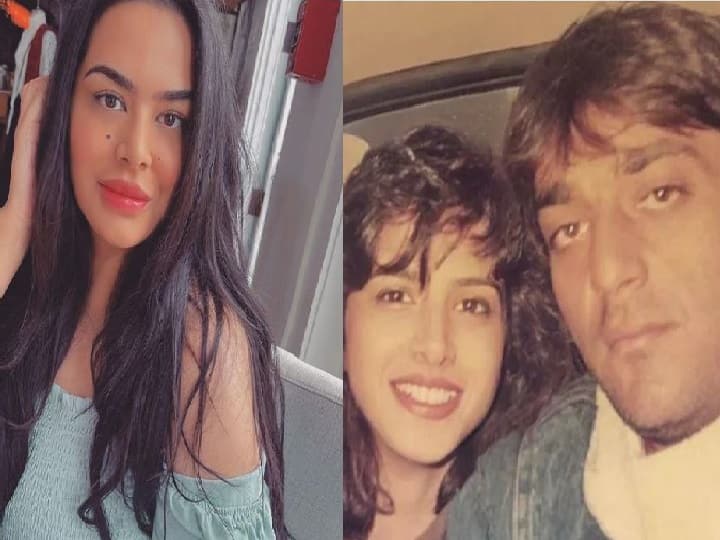 Trishala Dutt Mother Richa Sharma And Sanjay Dutt Pic: Trishala Dutt, the first daughter of Sanjay Dutt, may stay away from Bollywood, but she is often in the headlines. Trishala Dutt remains very active on social media. He has shared a throwback photo of his mother and father on social media, which is from the time of the 80s.
Actually, Trishala has posted this beautiful throwback photo on Insta in response to a question asked on Insta. A fan on Instagram has asked Trishala to share a photo that she loves very much, but she is not herself in that photo. Completing this request, Trishala has shared this old photo in Insta Story. In which Sanjay Dutt is seen sitting in the car with his first wife Richa.
In the photo, Sanjay Dutt is wearing a denim jacket over a white colored high neck T-shirt. At the same time, Richa is smiling with her face resting on his shoulder. Richa is looking very beautiful in this photo. Both are looking quite young in the photo. Sharing this beautiful photo, Richa wrote, 'My mom (RIP) and dad.'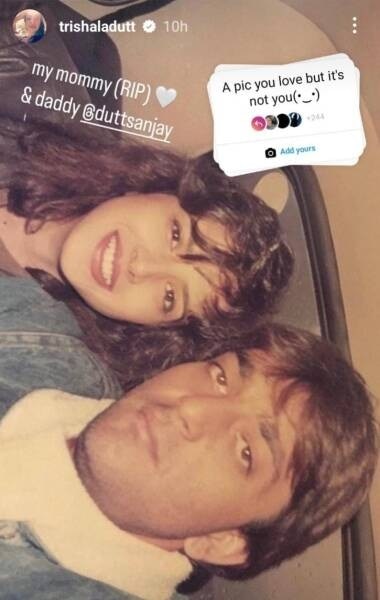 Trishala's father i.e. actors Sanjay Dutt and Richa Sharma got married in 1987 in New York. Richa gave birth to Trishala the very next year of marriage. But the journey of Sanjay Dutt and Richa's life together did not last long. Richa died in 1996 due to brain tumor. After this, Trishala grew up in the US with her maternal grandparents and still lives there. Now he is a Psychotherapist by profession.
Despite illness, Samantha Ruth Prabhu, who is engaged in the promotion of Yashoda, said- 'I am not dead yet'