Shahrukh Khan Will Be Seen In Salman Khan Tiger 3 For Action Scene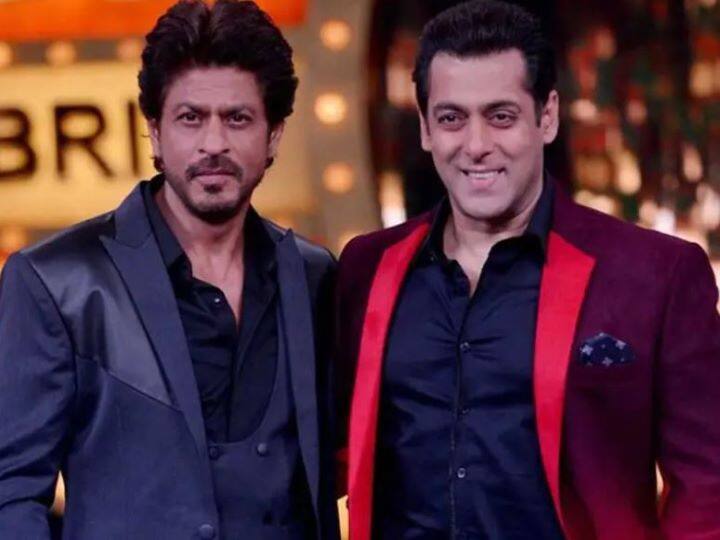 Shah Rukh Khan in Salman Khan Tiger 3: His fans are eagerly waiting for the much awaited film 'Tiger 3' starring Salman Khan and Katrina Kaif. The film is expected to release next year. The film will be released in Hindi, Tamil and Telugu. At the same time, news is coming that in Salman Khan's 'Tiger 3', Pathan i.e. Shahrukh Khan will also be seen in a tremendous action scene.
In fact, Aditya Chopra, the head of India's largest production house Yash Raj Films, is building the biggest Indian franchise with his concept of the spy universe. This concept will give a lot of action. These three films 'Pathan', 'Tiger' and 'War' are the three essential parts of this spy universe. In such a situation, it has been confirmed that Salman Khan will be seen in 'Pathan' as 'Tiger', while according to Pinkvilla's report, Shah Rukh Khan will also be seen in 'Tiger 3' in a mind boggling sequence.
Shah Rukh to shoot for Tiger 3 after Pathan's release
According to Pinkvilla's report, information has been received from a top source, "Shortly after the release of Pathan, Shahrukh Khan will shoot for 'Tiger 3'. Thus his presence in the 'Tiger' franchise is confirmed! At the same time, the paths of SRK, Salman and Hrithik in Aditya Chopra's Spy Universe will continue to collide till the production of the grand finale of Spy Universe. While Salman Khan will be seen in Pathan, now Shahrukh will also be seen in Tiger 3. A shooting schedule is being planned to shoot this exciting part soon after Pathan releases on January 25, 2023!"
At the same time, this action sequence is not going to be less than a treat for the fans. Bollywood's Karan-Arjun will be seen together once again. The sequences, dialogues, everything has been designed keeping in mind the stardom of both the celebs. The creative team is once again going to do something beyond the expectations of the audience.
Waiting for Hrithik Roshan to enter the spy world
According to a Pinkvilla report, the source further added, "It will be a massive mounted action sequence where Pathan and Tiger will come together for a much-needed scene. It will be a very cinematic moment for the audience to see both the Khans together. The Spy Universe has been thrilling as it brings together the biggest of superstars in a riveting, edge-of-the-seat sequence that is necessary to move the plot forward. Now, all eyes are on Hrithik Roshan. When will you enter the spy world!"
Also read: Anurag Kashyap to play Vijay Mallya onscreen? A glimpse of Mallya's colorful life will be seen!