Ravi Kishan Upcoming Film Gorakhpur Motion Poster Released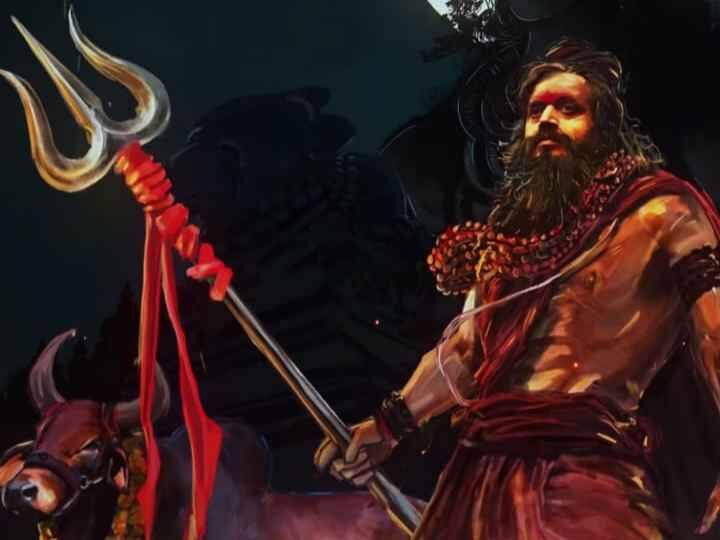 Ravi Kishan upcoming film gorakhpur motion poster: Bhojpuri world's first pan India film is all set to release in the year 2023. It is being claimed that this film will be seen competing with super duper hit mega budget films like 'RRR'. The title of this film has been kept 'Gorakhpur'. Gorakhpur MP and Bhojpuri cinema's famous artist Ravi Kishan is going to release this film in 6 languages. His motion poster has also been released, in which Ravi Kishan is seen in the disguise of a sadhu. As soon as the release of the motion poster, discussions have started about this big announcement of Ravi Kishan on social media.
The statue of Lord Bholenath first appears in the motion poster of Gorakhpur, after which gradually Ravi Kishan's sadhu look is revealed. This style of Ravi Kishan, wearing a trident in his hands, a heavy rudraksh garland around his neck, is seen making the audience crazy. With the release, this post has been made viral by the fans of Ravi Kishan on social media. Not only the fans but many famous stars of Bhojpuri cinema have reacted on this poster of Ravi Kishan.


Ravi Kishan's film will be released in 6 languages ​​like Tamil, Telugu, Malayalam, Hindi, Kannada and Bhojpuri. Rajesh Mohanan is directing this film of Ravi Kishan. The excitement level of the fans is on the seventh sky to see the mega budget film on the big screen. Ravi Kishan's 'Gorakhpur' will be the first film of Bhojpuri cinema which is being made on such a large scale. For information, let us tell you that the shooting of the film has been done in Gorakhpur itself.
Also read:- When Nandita Das created panic by giving liplock scene with this veteran actress, know the full story