Neetu Kapoor Reaction When Media Asked About Alia And Ranbir Baby Face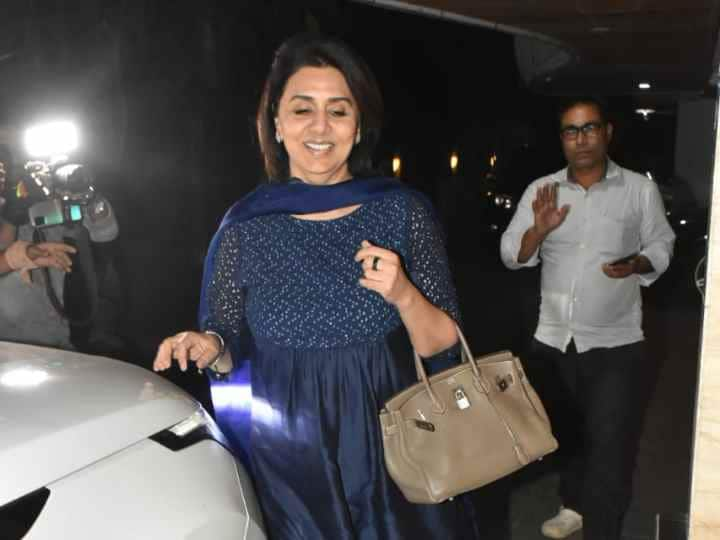 Neetu Kapoor Cute Reaction Capture: A little doll has taken birth in the Kapoor family. Alia has become Ranbir's parents. The joy of becoming a grandmother is clearly visible on Neetu Kapoor's face. Neetu Kapoor has recently expressed the happiness of becoming a grandmother while talking to the media. When the media asked Neetu Kapoor on whom Alia Ranbir's daughter has gone, the grandmother's reaction came such that the audience started watching this video by replaying it again and again.
Actually, Neetu Kapoor was captured by the media cameras while getting down from the car. The paparazzi asked Neetu Kapoor whether her granddaughter son Ranbir has gone or daughter-in-law Alia… In such a situation, Neetu Kapoor lovingly answered the media's question that – she is still young, so I don't know now.. It happened today.


After Alia Ranbir's chatting and marriage, now they have also become parents. According to media reports, Ranbir Kapoor's eyes could not stop flowing with his little doll in his hands. So the same mother Alia Bhatt also became emotional after seeing her daughter.
Soon after the birth of the daughter, Alia Bhatt told the audience with a cute post on her Instagram post that a daughter Rani has been born in her life. A long smile is being seen on the face of every member of the Kapoor family and the Bhatt family. Preparations are going on with great pomp to welcome your beloved.
read this also:-
When Nandita Das created panic by giving a liplock scene with this veteran actress, know the full story