Bigg Boss 16 Shiv Thakare And Gori Nagori Have Fight In Salman Khan Show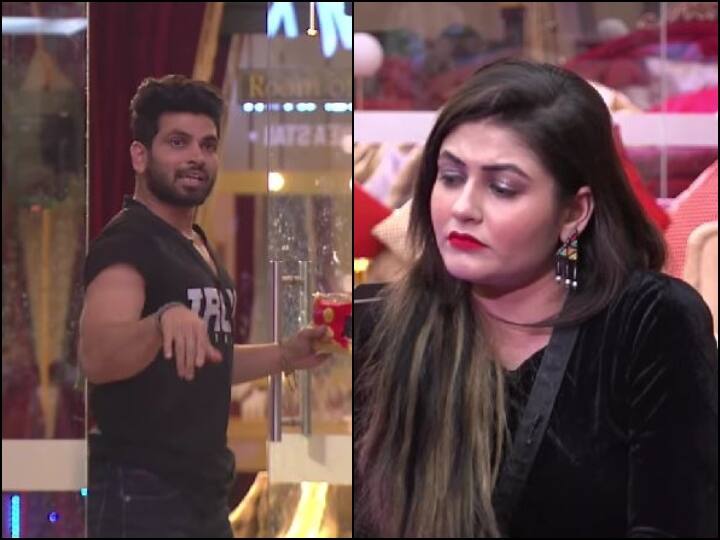 Bigg Boss 16 Promo: Reality show 'Bigg Boss 16' is in a lot of limelight due to fights. The relationships between the contestants keep changing every day on the show. Where Gori Nagori used to be good friends of Sajid Khan and Shiv Thackeray earlier, now the friendship between them has turned into enmity. In the recent episode, Sajid had told Ghori a lot. Now Ghori had a fight with Shiv Thackeray.
Colors channel has shared the latest promo on social media. It can be seen in the video that there is a fight between Shiv Thackeray and Gori Nagori over a tomato. Shiva says that he will take out Ghori's swagger. He said, "They have to get rid of their strings. They will eat, sit and live with a stern. Show the air at home." Ghori says that she should not be told all this.
War broke out between Ghori-Shiva
Later Shiv talks to Soundarya and says that she gave all the ration for cooking, but when Ghori was asked for a tomato, she did not get up. She was asked to give food earlier also, but she did not stop. Ghori says that if she was called a thief then why would she give the goods. Shiv Thackeray later says, "I will take out its strut." Gori also gives him an open challenge.


Sajid had a fight with Ghori
In the last episode, Sajid Khan accused Ghori of giving ration to Soundarya stealthily. There was also a dirty debate between Sajid and Ghori. Ghori had given gram flour to Soundarya by hiding. Not only this, he was also given a packet of milk for Gautam's tea. Sajid, who had been noticing all this for three days, got angry with Ghori. Because of this, Ghori also cried. However, she was not admitting her mistake. She said that she is giving her share.
Also read- BB16: Sumbul took his stand for the first time, instead of polite, angry trolls said – don't spoil the girl's name…